Beutler rejects Bundesliga-clubs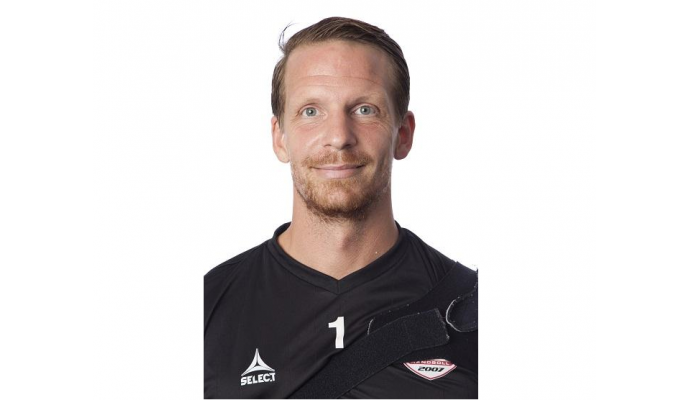 Photo: http://www.hkmalmo.se/
Written by: Rasmus Boysen
Despite several offers from foreign clubs the experienced Swedish goalkeeper Dan Beutler stays in HK Malmö.
The former Swedish national goalkeeper Dan Beutler, who since 2015 has played in the Swedish League club HK Malmö, tells in an interview with Expressen.se, that he has rejected several offers from abroad.
"It is unbelievable that you get a lot of Bundesliga offers at the age of 40. I have received many requests. There are agents for German clubs who call. It is about both shorter and longer contracts. This summer I received a two-year offer from Erlangen. And Minden has also called. There are many other clubs, who regularly calls," says Beutler, who rejects leaving HK Malmö:
"It's always difficult when you get an offer where a lot of money is involved. You look at the paycheck. But I and Jörgen Rasmusson (HKM's chairman) have an agreement. I will keep that, because he has done a lot for me."
Only two clubs can lure the 40-year-old goalkeeper:
"If I'm to be totally honest, there are only two clubs. It's my old club Flensburg and PSG, which I was close to joining a few years ago when Thierry Omeyer hurt his elbow. Then they would sign a half-year agreement with me."
Dan Beutler, who at the moment has the best save-percentage in the Swedish League (46%), has previously played abroad in SG Flensburg-Handewitt, HSV Hamburg, El Jaish, Samen Al-Hojaj and TBV Lemgo. He has furthermore played 71 caps for the Swedish national team.