2. Bundesliga topscorer continues in Lübbecke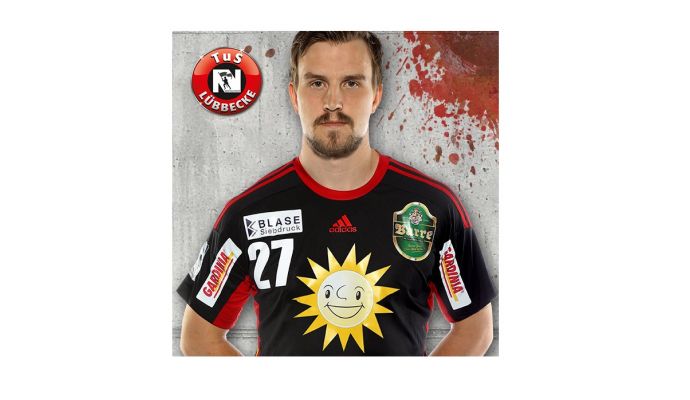 Photo: tus-n-luebbecke.de
Written by: Rasmus Boysen
The Swedish topscorer of the 2. Bundesliga, Pontus Zetterman, has extended his contract with TuS N-Lübbecke with 1 year to the summer of 2018.
After the extensions of the contracts with head coach Aaron Ziercke and goalkeeper Peter Tatai, Pontus Zetterman is the next in the row to stay with TuS N-Lübbecke. The Swedish right back has signed a contact until 2018, which is only valid if the club managed to promote to the 1st Bundesliga.
Coach, management and advisory board of the TuS N-Lübbecke are pleased with the agreement with 22-year-old Swede:
"I am delighted that we were able to reach an agreement with Pontus Zetterman. He showed very good performances this season and we are glad to be able to plan with him in the event of a rise to the 1. Bundesliga," says Armin Gauselmann, Chairman of the Advisory Board of the TuS N-Lübbecke.
Head coach Aaron Ziercke is also looking forward to working with the left-hander.
"Pontus has developed well over the last few months and has shown strong performances. Another season with Pontus would make me very happy," explains coach Aaron Ziercke.
"I feel very well here in Lübbecke, we are a great team and I hope, of course, that we can succeed in the first league", Pontus Zetterman states.
Pontus Zetterman came from the Swedish club Drott Halmstad to the TuS N-Lübbecke last season. Currently, the Swede is the topscorer of the 2. Bundesliga with 132 goals in 17 matches.
TuS N-Lübbecke is at the moment the leader of the 2. Bundesliga with 29 points in 17 matches.