Glandorf confirms Barcelona interest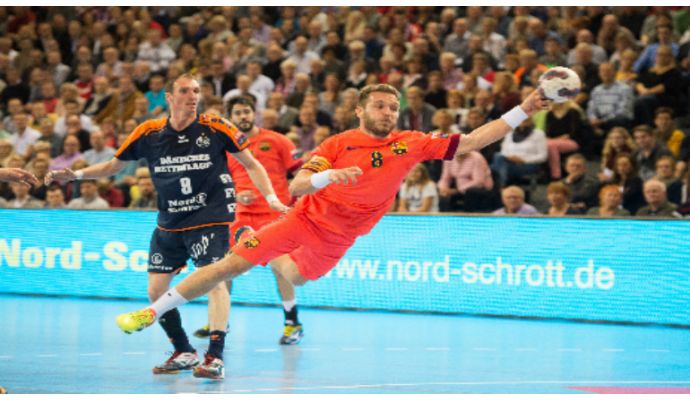 Updated: Holger Glandorf confirms, that the rumors of the FC Barcelona interest in him are true:
"This is a great honour for me. I know what I have in Flensburg. We are in talks, and we will see about the rest," he stated to SKY according to Handball-world.com.
The manager of SG Flensburg-Handewitt, Dierk Schmäschke, about Holger Glandorf:
"We will do everything to ensure that he stays."
For the head coach of SG Flensburg-Handewitt, Ljubomir Vranjes, would a Glandorf move to Spain be "a severe blow".
Photo: eurohandball.com.
Written by: Rasmus Boysen
Holger Glandorf may be headed for a sensational move from SG Flensburg-Handewitt to FC Barcelona.
During the Sunday's TV broadcast of the Champions League match between Bjerringbro-Silkeborg and SG Flensburg-Handewitt on the German TV channel SKY Sports 1 there was breaking news. According to the former head coach of HSV Hamburg, Martin Schwalb, who is now employed as an expert commentator, the German right back of SG Flensburg-Handewitt, Holger Glandorf, is in negotiations a contract from next season with the Spanish top club FC Barcelona. Furthermore, the 33-year-old former German national player allegedly has an offer of an contract extension from SG Flensburg-Handewitt.
The contract of the strong right back, who came to the North German club from TBV Lemgo in 2011, expires after this season. The same is the case for the aging Macedonian superstar of FC Barcelona, Kiril Lazarov. The 36-year-old right back has not yet his future in place for the upcoming season.
In SG Flensburg-Handewitt, besides Holger Glandorf, also Anders Eggert, Tobias Karlsson, Lasse Svan, Mattias Andersson, Petar Djordic, Johan Jakobsson, Jacob Heinl, Anders Zachariassen and Bogdan Radivojevic have contracts expiring at the end of the season.
Anders Eggert has signed a 3-year contract with Skjern Håndbold. Read more.
Tobias Karlsson wants clarification before too long. Read more.
Lasse Svan negotiates with Flensburg. Read more.
Fact box:
Name: Holger Glandorf
Date of birth: 30.03.1983
Nationality: German
Position: Right back
Caps: 167 (576 goals)
Clubs:
–1999: Osnabrücker SC, Germany
1999–2009: HSG Nordhorn, Germany
2009–2011: TBV Lemgo, Germany
2011– SG Flensburg-Handewitt, Germany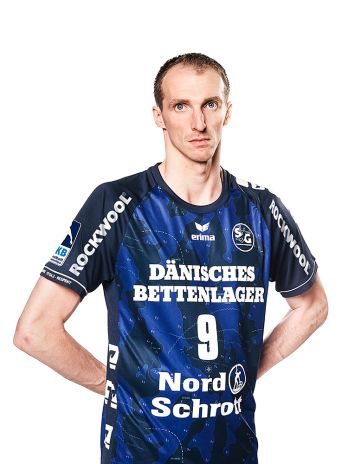 Photo: sg-flensburg-handewitt.de.