Penalty throws to define winner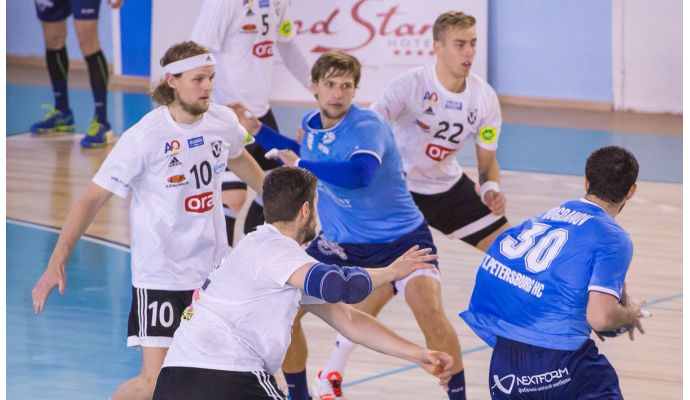 Photo: http://europeancup.eurohandball.com/
Written by: Rasmus Boysen
Penalty throws to decide the EHF Cup match between Iceland FH Hafnarfjordur and Russian St. Petersburg HC.
Press release from EHF:
The Court of Handball has reached a decision on the protest filed by St. Petersburg HC following the Men's EHF Cup 2017/18 Qualification Round 2 (2nd leg) match between St. Petersburg HC (RUS) and FH Hafnarfjordur (ISL) which took place on Sunday 15 October 2017.

After both teams played exactly the same result (32:27) in both legs, extra time took place instead of the penalty shoot-out contrary to Article 4.2, Chapter II of the 2017/18 EHF Cup Regulations.

The panel finds in substance, in light of Article 6.4 of the EHF Legal Regulations, the EHF officials' mistake obvious and therefore requiring necessary measures.

Hence, the result of the extra time shall be cancelled and penalty throws shall take place in order to define the winner and the team qualifying. All costs and expenses arising out of the subsequent organisation shall be paid by the EHF.

Any appeal against the present provisional suspension shall not have any suspensive effect and shall be made by Thursday 19 October, 18:00hrs (UTC+1) at the latest.
The winner faces Slovakian HT Tatran Presov in the 3rd round of EHF Cup (read more here).