Ribe-Esbjerg keeps youth national player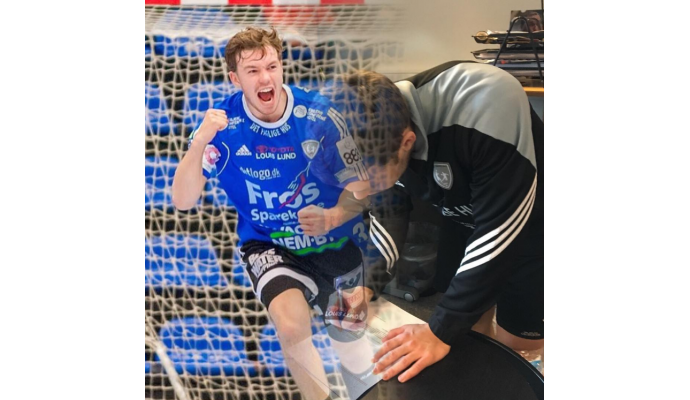 Photo: rehh.dk
Written by: Rasmus Boysen
The 20-year-old Danish youth national player and left wing of the Danish club Ribe-Esbjerg HH, Lasse Nikolajsen, has extended his contract with two years to the summer of 2019.
Press release from Ribe-Esbjerg HH:
One of the objectives of Ribe-Esbjerg HH is to hatch own talents which alongside experienced players will serve the league team, who aims to become part of the top of Danish handball.
And Ribe-Esbjerg HH has once again extended the contract with one of the young talents of "home grown", Lasse Nikolajsen.
Lasse Nikolajsen has been part of the league team this season as a first-year senior, and he and REHH has just extended the contract for another two years.
"Lasse is a great talent who have the future ahead of him. He is one of our own and a strong player in relation to his age. He still has things he needs to work on, but he looks good from the wing and has great potential," says coach Jan Leslie, adding:
"We are pleased that one of our own stays in the club. We expect a lot from that. We want to build the team up on young players. It is important with young players who can become part of the team."
About why Lasse Nikolajsen has extended the contract with REHH, he says:
"I think I've had a good first year as a senior, and I think it handball-related is going well. My development is fine, and I have some coaches who dare to use me. I feel I've got a role on the team, even though it obviously is not the biggest, and I'm happy for the role."