Pulawy signs Panić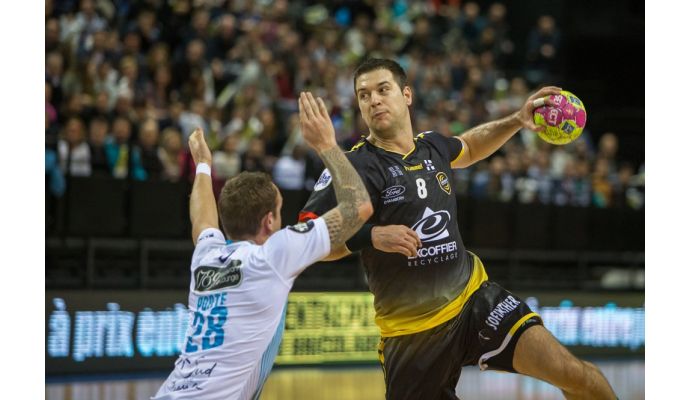 Photo: http://www.chamberysavoiehandball.com/
Written by: Rasmus Boysen
The ambitious Polish club Azoty Pulawy has signed a contract with the Bosnian right back Marko Panić from next season.
The 25-year-old Bosnian national player Marko Panić leaves the French club Chambéry Savoie Handball to join the Polish club Azoty Pulawy on a 3-year contract after this season to the summer of 2020.
Marko Panić replaces the Polish national player Rafał Przybylski, who has signed a contract with the French club FENIX Toulouse (read more here). Marko Panić' current French club Chambéry has already found the successor - the Tunesian national player Amine Bannour (read more here).
Marko Panić began his handball career in the Bosnian club RK Jajce before joining RK Borac Banja Luka. In 2012 he came to Chambéry Savoie Handball. He is best known for his ability to score goals with both left and right hand. He has played 32 caps and scored 44 goals for the Bosnian national team.