
09:05 15-September-2016
Rumor: Jesper Jensen to FCM?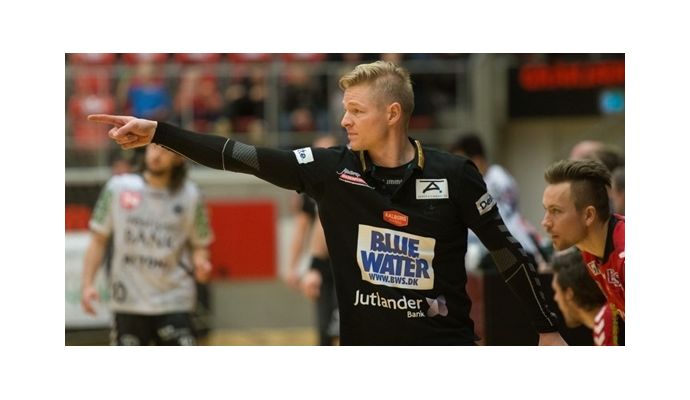 Photo: aalborghaandbold.dk
According to the Danish newspaper Ekstra Bladet the former Danish national player Jesper Jensen is in the picture of becoming the new head coach of FCM.
Jesper Jensen, who retired as a handball player in 2013, has had a long career in the Danish top club Skjern Håndbold and on the Danish national team, where he played 120 games, scored 238 goals and won the European Championship in Norway in 2008. After his retirement he became the head coach of the woman team of Vejen EH and afterwards the head coach of the Danish top club Aalborg Håndbold from 2014 to 2016. At the end of last season he got fired in Aalborg, and has since been a free agent.
But the next coach job is perhaps just around the corner. The Danish club FC Midtjylland fired their head coach, Helle Thomsen, just before the opening game of the season, and they are now searching for a replacement. According to EB.dk the 38-year-old Dane Jesper Jensen is a candidate.
As the vice champions of Denmark FC Midtjylland participate in the Champions League. The club opens the Danish Primo Tours Liga tonight away against Nykøbing-Falster Håndbold.
Fact box:
Name: Jesper Jensen
Date of birth: 30.10.1977
Nationality: Danish
Position: Playmaker (as a player) & head coach
Caps: 120 (238 goals)
Clubs:
As a player:
- HEI Skæring, Denmark
-1999: Team Esbjerg, Denmark
1999-2013: Skjern Håndbold, Denmark
As a coach:
2013-2014: Vejen EH, Denmark (woman)
2014-2016: Aalborg Håndbold, Denmark