Slovenian playmaker moves to the champions of Kosovo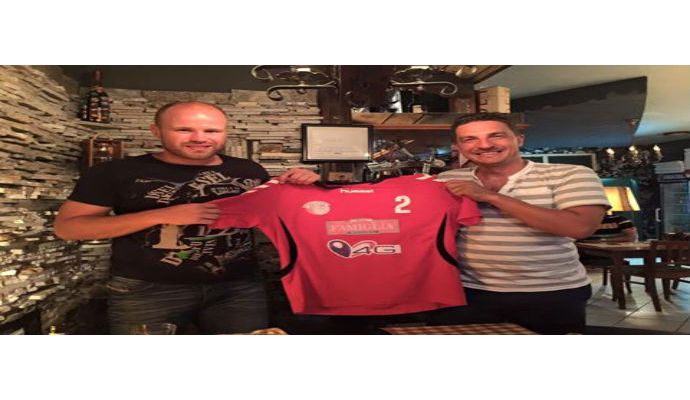 Nejc Poklar to the left. Foto: bssmanagement.com
The 29-year-old Slovenian playmaker, Nejc Poklar, leaves the Austrian club HSG REMUS Bärnbach/Köflach to join the champions of Kosovo, Besa Famiglia.
The former Slovenian national player, Poklar, has signed a 1-year contract to the summer of 2017 with Besa Famiglia, who won the championship in Kosovo, and therefore participate in the EHF Cup. In the first round they have to play against the Czech club, HC Dukla Praha.
Nejc Poklar has played for the following clubs:
2003-2010: RK Cimos Koper, Slovenia
2010-2012: RK Celje, Slovenia
2012-2013: RK Cimos Koper, Slovenia
2013: Al-Sadd Club, Lebanon
2014: RD Slovan, Slovenia
2014: Goharzaman I.R., Iran
2015: TSV Bayer Dormagen, Germany
2015-2016: HSG REMUS Bärnbach-Köflach, Austria
Nejc Poklar has both played on the Slovenian youth- and A-national team and participated in the Champions League twice.