Left wing leaves Danish top club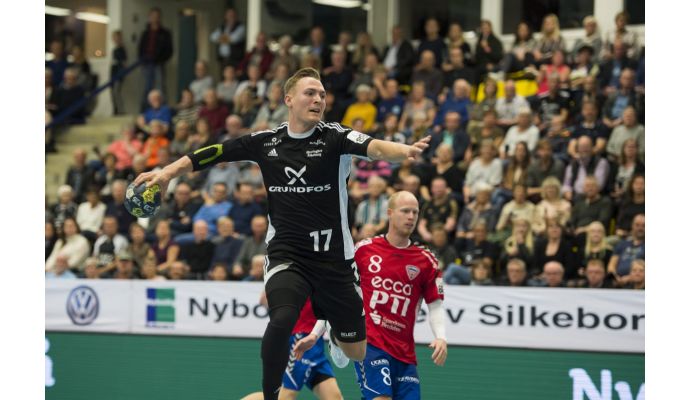 Photo: bjerringbro-silkeborg.dk
Written by: Rasmus Boysen
The Danish league club Skanderborg Håndbold has found the replacement for Andreas Væver in Bjerringbro-Silkeborg.
The 25-year-old Danish left wing Lars Skaarup leaves the Danish league club Bjerringbro-Silkeborg to join the League rivals Skanderborg Håndbold from the summer of 2018 to replace Andreas Væver, who leaves the club after this season and is rumored to KIF Kolding-København (read more here).
Sports Manager of Skanderborg, Torben Væver, states the following in a press release.
"We have made a 3-year agreement with Lars Skaarup from next season, as direct replacement for Andreas Væver who travels further after 20 years in the green jersey. Lars is a fast and reliable wing player who has already tried a lot in his career. He was early in his senior career in both Lemvig and TTH Holstebro from which he moved to Randers HH four seasons ago. He was in Randers for 3 seasons and joined the team as they promoted to the Danish League before last season and also relegated. Lars Skaarup also participated in the legendary qualifying match between Randers and Skanderborg, which for many stands out as one of the most dramatic games in the club's history."