Væver leaves Skanderborg after 20 years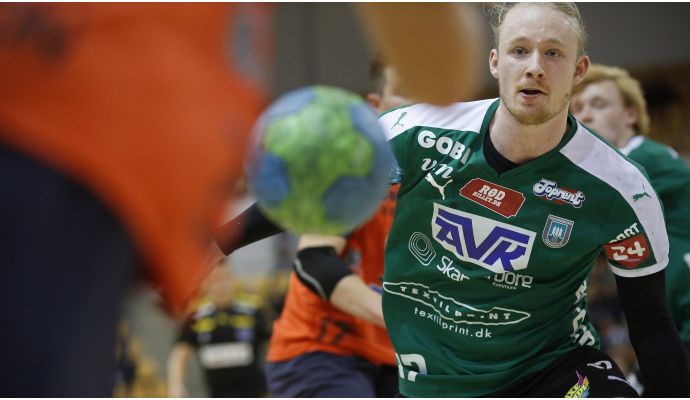 Photo: skanderborghaandbold.dk
Written by: Rasmus Boysen
The Danish left wing Andreas Væver leaves his childhood club Skanderborg Håndbold after this season after 20 years!
He has been in the club since he was 5 years old and thus never played a club match in another club. The 25-year-old Danish left wing Andreas Væver has started his 20th season in the Danish League club Skanderborg Håndbold, but after this season he leaves the club. The former Danish youth national player has decided to try the talent in another club after this season, Skanderborg Håndbold states in a press release.
Preben Skovsgaard from the senior elite committee of Skanderborg Håndbold wishes Andreas Væver good luck with the new challenges:
"It is a very large portion of the Skanderborg DNA that is now leaving Skanderborg this summer but it is a move which we back 100% up. Andreas was one of the country's biggest talent on the left wing as a youth player and it was in the cards several years ago that Andres should try his talent at a higher level at some point. He has been unlucky with injuries during the last couple of seasons that put the development on hold by a period but before this season he was again ready and he is on his way to recovering to his former high level."
The replacement for Andreas Væver has been found and the Danish club reveals the new player soon, Skanderborg Håndbold states in the press release.
Andreas Væver has played 189 matches for the 1st team of Skanderborg Håndbold and made 481 goals. The 25-year-old left wing has previously been rumored to the Danish League club KIF Kolding-København (read more here) to replace the Danish national player Magnus Landin, who joins THW Kiel after this season (read more here).
Skanderborg Håndbold is at the moment placed 3rd to last in the Danish League with 8 points in 13 matches.