Markovic leaves Zagreb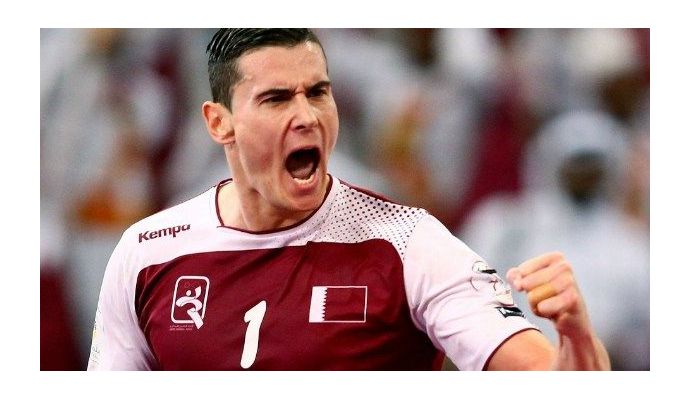 Photo: rk-zagreb.hr
Written by: Rasmus Boysen
The contract of Zarko Markovic in RK Zagreb has expired.
In the middle of September the Croatian champion RK Zagreb signed a 3-month contract with the Montenegrin-born Qatari Zarko Markovic, to replace the shoulder injured David Miklavcic (read more here).
The 31-year-old right back Zarko Markovic has now been in the club for 3 months and his outgoing contract has not been extended. The strong shooter, who won silver at the World Championship in Qatar in 2015, has made 32 goals in 9 Champions League matches this season, which makes him the 2nd most scoring of RK Zagreb in the tournament after Stipe Mandalinic (49), who also has left the club (read more here).
Zarko Markovic played for al-Jaish in Qatar and for the Qatari national team since 2014 before joining RK Zagreb. Before his Qatar-adventure he played in European clubs as RK Metalurg Skopje, Veszprém, Frisch Auf Göppingen and HSV Hamburg.
Markovic did not participate at the World Championship 2017 in France, and his future on the Qatari national team is uncertain. Furthermore, it is uncertain where he'll continue his career.