Kasper Hvidt retires after more than 20 years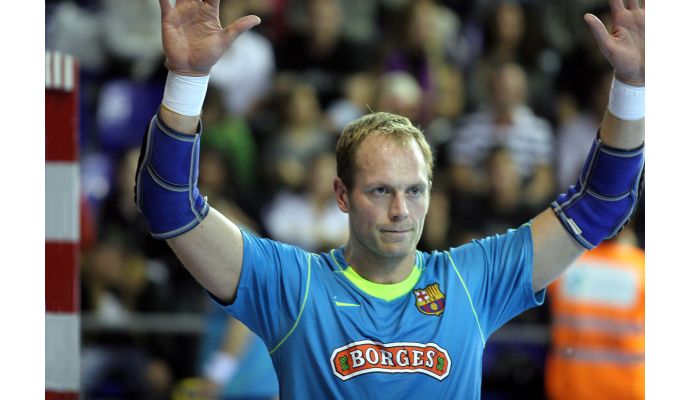 Written by: Rasmus Boysen
The 40-year-old Danish goalkeeper of KIF Kolding-København, Kasper Hvidt, has revealed, that he retires after this season.
After more than 20 years in the world elite of handball has the Danish goalkeeper, Kasper Hvidt, announced in a mail to among others Ritzau, that he retires after this season. TV2.dk writes:
"I have achieved virtually everything that can be achieved as a handball goalkeeper, so the decision to stop now do not really have been so severe. I've had the most incredible experiences with the national team, abroad, at home and so much more. And I have helped to create and build the organization in KIF Kolding-København, which has been enormously inspiring and instructive," he announces in the mail.
Kasper Hvidt peaked in 2008, where he was the main player of the Danish national team, who for the first time in the history won the European Championship.
The experienced Danish goalkeeper started his professional career in the club of the Danish capital, Ajax København. He has subsequently played in top clubs as Frigorificos Morrazo Cangas, Ademar León, Portland San Antonio and FC Barcelona in Spain, TBV Lemgo in Germany and FC København, AG København and now KIF Kolding København in Denmark.
He has played 219 caps for the Danish national team.
Previously we have written about Kasper Hvidt as a possible new sports manager of the Danish Handball Federation, DHF. Read more here.