Rumor: Alilovic replaces Sierra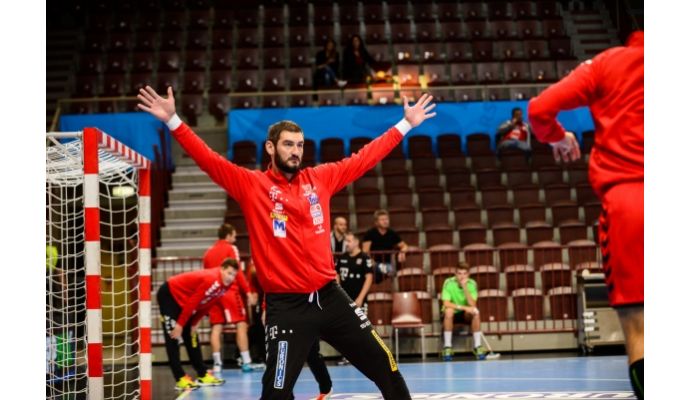 Photo: handballveszprem.hu
Written by: Rasmus Boysen
Mirko Alilovic allegedly leaves Telekom Veszprém after 7 seasons to replace Jose Manuel Sierra at the rivals Pick Szeged after this season.
The rumors of the legendary Spanish goalkeeper Arpad Sterbik returning to his former club, Telekom Veszprém, after this season has flourished since beginning of November (read more here). He is destined to form a duo together with the Hungarian national goalkeeper Roland Mikler, who has a contract with the Hungarian champion until the summer of 2019.
In contrast to Mikler, the other goalkeeper of Telekom Veszprém, Mirko Alilovic, has a contract that expires at the end of this season. The 32-year-old Croatian goalkeeper, who is playing his seventh season in the Hungarian top club, will according to informations from Handball-Planet.com change to the biggest rivals Pick Szeged.
The Croatian national player is allegedly destined to replace the 39-year-old Spanish goalkeeper Jose Manuel Sierra, which contract expires after this season.
Alilovic will play together with his compatriot Marin Sego, with whom he formed a goalkeeper-duo at the World Championship 2011 in Sweden.
Mirko Alilovic began his career in the Croatian club HRK Izviđač before going abroad to the Spanish club Ademar Leon in 2005. In the 2010/11-season he played in the Slovenian top club RK Celje before joining Veszprém.
At the Croatian national team he has played 152 matches and won Olympic bronze in 2012, World Championship silver in 2009 and European Championship silver in 2008 and 2010.