Stockfleth & Mamelund take over Haslum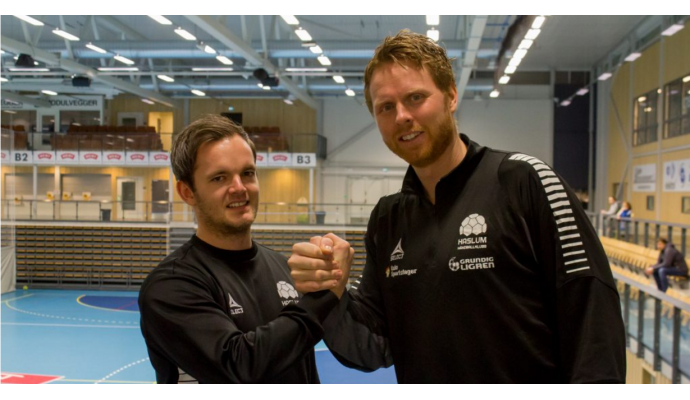 Photo: Haslum Media, haslumhk.no, Stockfleth to the left - Mamelund to the right.
Written by: Rasmus Boysen
Sten Stockfleth and Erlend Mamelund take over Haslum HK.
The Norwegian club Haslum HK has found their new coach constellation for next season. The 29-year-old Norwegian, Sten Stockfleth, is new head coach. The previous player of Haslum HK and former Norwegian national player, Erlend Mamelund, becomes his assistant coach. They replace the current head coach of the club, Tom-Eirik Skarpsno, who becomes assistant coach of the Danish vice champions, TTH Holstebro.
Sten Stockfleth has in recent years been responsible for the youth team and 2nd League team of Haslum IL, which is Haslum HK's parent club. Before this season he was also a regional coach in the Norwegian Eastern Region for boys born in 1999.
32-year-old Erlend Mamelund, who retires as a player after this season, started his professional career in his current club Haslum HK. Since then he has played in clubs as HSG Nordhorn, SG Flensburg-Handewitt, FC København and Montpellier HB. Last season he helped the German top club THW Kiel due to injuries. He has played 132 caps and scored 353 goals for Norway.
The defending Norwegian Cup winners Haslum HK has won the Norwegian Championship 3 times and the Norwegian Cup 4 times.