THW Kiel signs Icelandic talent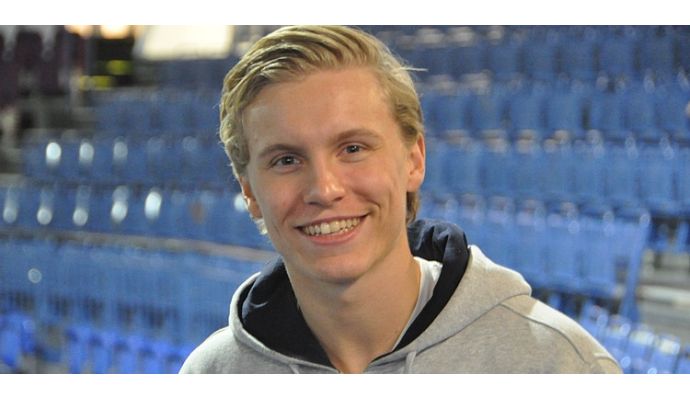 Photo: thw-handball.de
Written by: Rasmus Boysen
The German handball record champion THW Kiel has signed a 3-year contract with the 18-year-old talented Icelandic back court player Gisli Thorgeir Kristjansson.
The 18-year-old back court player, who currently plays at the Icelandic top club FH Hafnarfjördur, joins THW Kiel after this season.
"I've been watching Gisli's development for a long time and he's one of Iceland's greatest talents, playing a huge tournament at the U18 European Championship in 2016 and making his recent debut in the national team. Gisli is a variable backcourt player, who can both play in the middle as well as on the left back," says THW Kiel head coach Alfred Gislason in a press release.
"Every young handball player on Iceland dreams of playing at such a big club at some point. Even though I'm having a hard time saying goodbye to my home country, I'm really looking forward to the THW Kiel, I have big goals and I'm very ambitious, Kiel will be a big challenge for me, but I'm ready for it," states Gisli Thorgeir Kristjansson.
Gisli Thorgeir Kristjansson was born on 30 July 1999 in the Icelandic capital Reykjavik. The 1.91-meter-tall and 90-kilogram right-handed player comes from a handball family: mother Thorgerdur Katrin Gunnarsdottir was a national player, father Kristjan Arason was among others German champion with VfL Gummersbach and is considered a Icelandic handball legend thanks to his 1123 goals in 245 international caps.
Gisli Thorgeir Kristjansson signed his first professional contract at FH Hafnarfjördur as a 17-year-old. For the club he in qualifying for the EHF Cup scored 13 times. By the time of the U18 European Championship in 2016, when Kristjansson scored 16 (!) against Serbia and become Iceland's top scorer with a total of 53 goals, the young Icelander made all major European handball teams aware of himself. Last season, Kristjansson was voted the "most valuable player" in the Icelandic play-offs. On October 26, he made his debut in the Icelandic senior national team.
Gisli Thorgeir Kristjansson is in the Icelandic initial squad for the upcoming European Championship. Read more here.