Henriksen don't believe he stays in SønderjyskE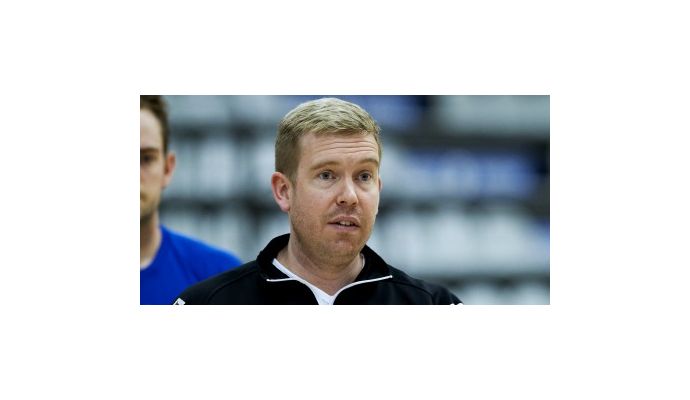 Photo: dhf.dk
A coach shift may be underway in the Danish club SønderjyskE.
Yesterday we wrote about the contract of the Danish head coach of SønderjyskE, Morten Henriksen, which expires after this season. The last two contract extensions between SønderjyskE and Morten Henriksen were published before New Year, but this time the management of SønderjyskE hesitates.
Today the head coach of SønderjyskE states to the Danish newspaper Jydske Vestkysten, that he does not think he is the coach of SønderjyskE from the next season:
"It is not business as usual. There is no indication that there is a new contract on the way. Let's put it this way. I do not think I am in SønderjyskE next season."
He does not understand the situation, and has informed the club that he lsearches for other possibilities:
"I clearly stated that I look other ways. It is important for me to say that I will not be a cry baby. The club is within its rights to choose. It is an employer-employee relationship. I respect the club's choice, but I do not understand it," he states to Jydske Vestkysten.
The Danish newspaper, Jydske Vestkysten, has found 5 possible replacements for Morten Henriksen:
The Local: Jan Paulsen
Jan Paulsen stops in Mors-Thy Håndbold after 6 years after this season. He is borned in Sønderborg, where SønderjyskE has their homecourt.
The well-known: Claus Lyngsøe
Claus Lyngsøe is the coach of the local rivals, TM Tønder. He has previously been the assistant coach of Morten Henriksen in SønderjyskE. Two years ago he had the current assistant coach in SønderjyskE, Kasper Christensen, as assistant coach in TM Tønder.
The untested: Kasper Christensen
Kasper Christensen is the current assistant coach of Morten Henriksen in SønderjyskE. He has previously been assistant coach in TM Tønder. He was previously a playmaker in several clubs in the best and second best Danish leagues.
The popular: Jesper Jensen
Jesper Jensen has since he got sacked in Aalborg Håndbold last season been a free agent. He had a long career as Danish national player and playmaker in Skjern Håndbold. As a coach he has also been in charge of the former Danish women league club, KIF Vejen.
The surprising: Lars Krogh Jeppesen
The current assistant coach of the Danish champions of the women league, Team Esbjerg. He has as a player played in several big international clubs as SG Flensburg-Handewitt and FC Barcelona. He was previously also assistant coach of KIF Kolding-København.
The 36-year-old Henriksen has started his 13th season at SønderjyskE. Since October 2007 he has been the head coach. Besides being the head coach of SønderjyskE Morten Henriksen also serves as head coach of the Danish U21-national team. His contract with the Danish Handball Federation also expires after this season.