Skjern keeps talented goalkeeper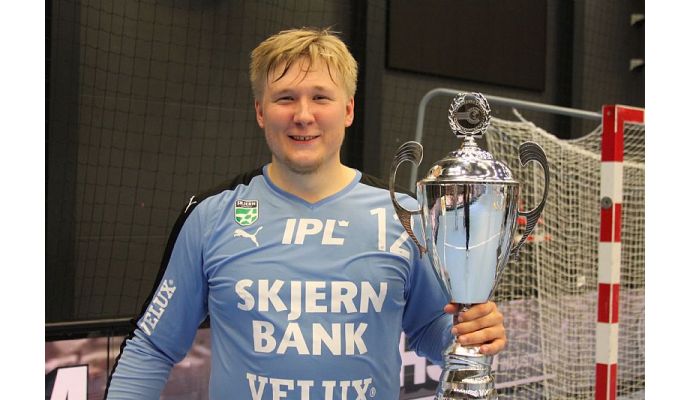 Photo: skjernhaandbold.dk
Written by: Rasmus Boysen
The Danish top club Skjern Håndbold has extended the contract with the talented Danish goalkeeper Emil Nielsen to the summer of 2021.
Before this season the talented Danish goalkeeper Emil Nielsen joined the Danish top side Skjern Håndbold on a 3-year contract (read more here). Now, the contract has already been extended to the summer of 2021, despite interest from several foreign clubs.
The 20-year-old goalkeeper, who previously has been an integral part of the Danish youth national team, came to Skjern Håndbold from another Danish League club, Århus Håndbold.
"We are very well aware that with Emil Nielsen we are dealing with a very special talent that has his very own style. He has already announced that he is going to win the Champions League and it will probably not happen in Skjern in the near future. Therefore, he goes on a day to fulfill his sporting dreams, but fortunately, we have managed to hold him a little further. He is a huge win for the club," says club chairman Carsten Thygesen in a press release.
"I want to continue winning medals and playing big international matches with Skjern Håndbold, which I consider to be a very good club and a perfect development for me right now. My dream is to be the best goalkeeper in the world, and I'm doing it hard," says Emil Nielsen in the press release.