EHF Player of the Month: Uwe Gensheimer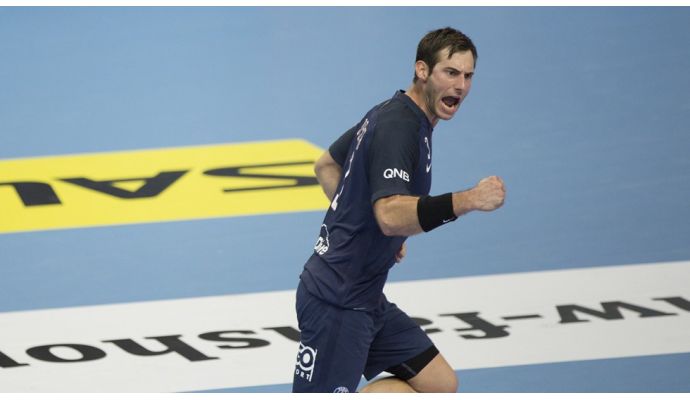 Photos: psghand.fr + ehfcl.com
Written by: Rasmus Boysen
The German newcomer of Paris Saint-Germain, Uwe Gensheimer, secures EHF Players of the month for September 2016.
EHFCL.com writes the following about the competion:
"Uwe shows the way
In the men's award for September, the joint second-best scorer tops the number one spot as Uwe Gensheimer received the most votes from the EHF experts, while Macedonian Filip Taleski (Metalurg Skopje) finished second. In the top scorer ranking of the VELUX EHF Champions League it is the opposite way around, as Taleski has 17 goals on his tally after two matches, and Gensheimer (plus Vardar's Alex Dujshebaev) has netted 16 times for PSG.
"I am really happy that my good start at my new club was appreciated by the EHF experts," said Gensheimer, who will celebrate his 30th birthday on 26 October. "I hope that our development as a team will continue in the same positive way."
His extraordinary performance at Kiel was praised by the EHF panel, which saw the Rio 2016 Olympic Games bronze medallist score 10 goals from 12 attempts. After Brazil, he moved from Mannheim to Paris after 13 years playing for Rhein-Neckar Löwen.
Macedonian future?
20-year-old Taleski is the biggest talent in Macedonian handball right now and proved his significance for Metalurg already at the start of the season. With 35 points, the left back is far ahead of the third-ranked player and only goalkeeper – Spanish stopper Rodrigo Corrales, who is the cornerstone of the strong Wisla Plock defence (16 points).
Kentin Mahe (Flensburg) and Miha Zarabec (Celje) complete the top-five ranking in the male category.
EHF Players of the Month – September 2016: Male
1. Uwe Gensheimer – Paris Saint-Germain Handball
2. Filip Taleski – HC Metalurg
3. Rodrigo Corrales – Orlen Wisla Plock
4. Kentin Mahe – SG Flensburg-Handewitt
5. Miha Zarabec – Celje Pivovarna Lasko"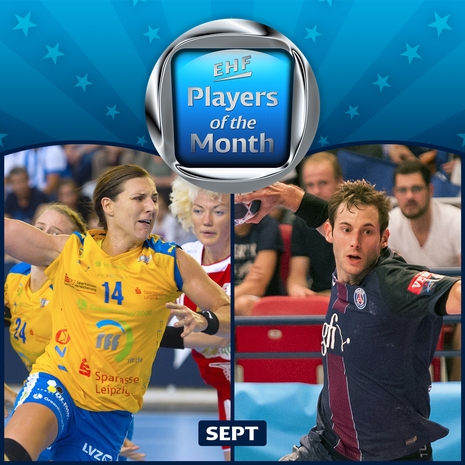 Karolina Kudlacz-Gloc won the women's competition