Flensburg only with 15 players next season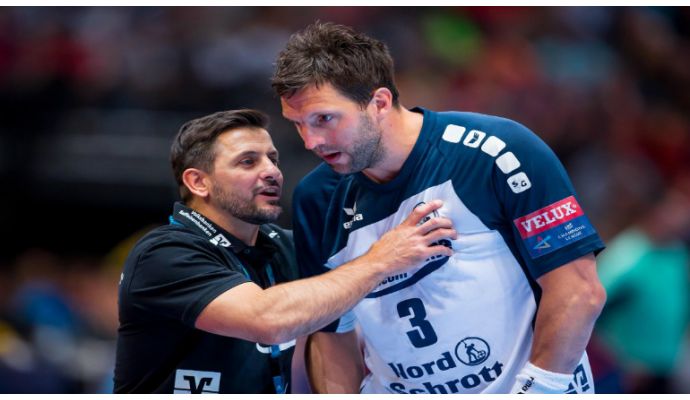 Photo: Qatarhandball2015.com
Written by: Rasmus Boysen
The Swedish head coach of SG Flensburg-Handewitt, Ljubomir Vranjes, reveales in an interview, that the squad in SG Flensburg-Handewitt must be cut from 18 to 15 players next season.
SG Flensburg-Handewitt has several players with contract expirations after this season, but the club has no contract extensions to announce in the near future:
"At the moment there is no time, but we will continue discussions at the beginning of December," says Ljubomir Vranjes to shz.de, explaining that the squad will be reduced to 15 players next season. Why? "Money, Money, Money!"
SG Flensburg-Handewitt has at the moment the following players on a contract for next season:
Kevin Møller
Tobias Karlsson
Holger Glandorf
Thomas Mogensen
Lasse Svan
Hampus Wanne
Henrik Toft Hansen
Rasmus Lauge Schmidt
Kentin Mahé
Ivan Horvat
The following players have a contract that expires at the end of the season:
Mattias Andersson (38). Swedish goalkeeper.
Lukas Blohme (22). German right wing.
Anders Eggert (34). Danish left wing. (has signed a contract with Skjern Håndbold, Denmark)
Petar Djordic (26). Serbian left back.
Johan Jakobsson (29). Swedish right back.
Jacob Heinl (30). German line player.
Anders Zachariassen (25). Danish line player.
Bogdan Radivojevic (23). Serbian right wing.
Jim Gottfridsson (24). Swedish back court player.