Faroese national player to Norway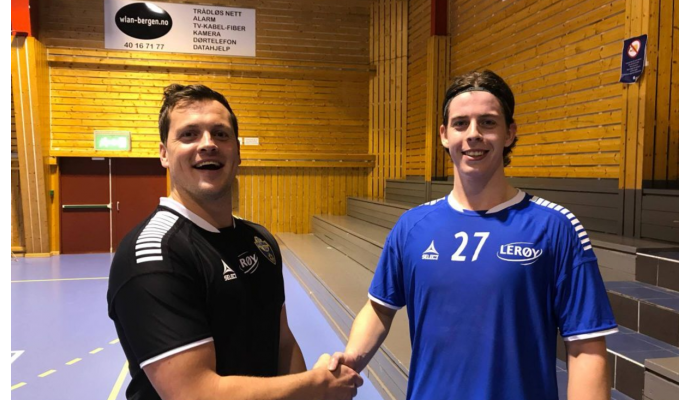 Photo: http://www.fyllingenbergen.no
Written by: Rasmus Boysen
The Norwegian League club Fyllingen-Bergen has signed a contract with the Faroese national player Kjartan Johansen with immediate effect for the rest of the season.
The Norwegian League club Fyllingen-Bergen has entered into an agreement with the 21-year-old Faroese right back Kjartan Johansen with immediate effect for the rest of the current season. Johansen thus completes the right-back position of Fyllingen-Bergen together with Jostein Epland.
Johansen has a number of youth caps for the Faroe Islands and has also debuted on their senior national team. This summer he was an integral part of the Faroe Islands U21-national team, who surprised many with a great performance in the U21 World Championship in Algeria.
Head coach of Fyllingen-Bergen Andreas Gjeitrem states the following about the signing in a press release of Fyllingen-Bergen: "With Kjartan we get an alternative to the right back that we have missed. Now we have at least double coverage in all positions that make our squad more complete both for training and matches. Kjartan is an exciting young player that I think will fit very well into our group. He has trained with us for a short period of time and shown that he has the qualities we may need. He is a technically good player who is good at choosing the right solutions at the right time. However, he will have time to get into our game before we expect too much of him. Jostein Epland has been very good for us the last matches, but now we are far better equipped with two good alternatives at that position. "
Kjartan Johansen is looking forward to embarking on an adventure in Fyllingen-Bergen. "It will be a very big and exciting step for me in my career. I'm glad I got the opportunity in Bergen and so far everyone in and around the club has been very welcome to me. I hope I can contribute positively to the team and that together we can take many points in the future. I'm really enjoying myself after a few days in the club and I'm very excited to play already on Sunday. I need some time to get used to the game and the pace that differs from what I'm used to at home in the Faroe Islands. But let's just get started, so it will definitely be good in the future."