Rumor: Omeyer continues his career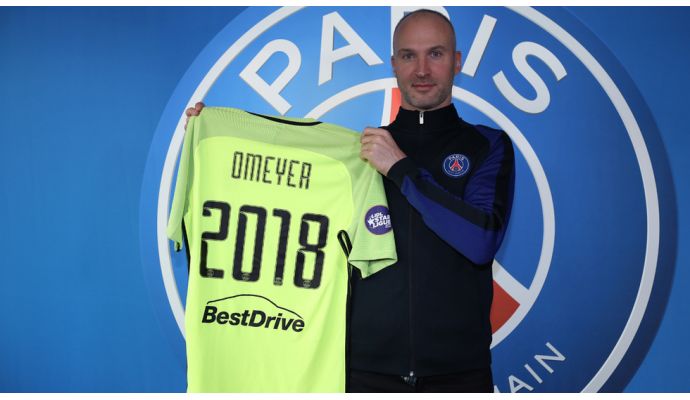 Photo: psg.fr
Written by: Rasmus Boysen
The French super star Thierry Omeyer allegedly continues his career after this season.
According to the French newspaper L'equipe one of the best goalkeepers of all time, Thierry "Titi" Omeyer, intends to continue his career for another season, when his contract with the French powerhouse Paris Saint-Germain expires at the end of this season.
"All signals indicate that the goalkeeper, whose contract ends in June 2018, will play an extra season for Paris Saint-Germain," the French newspaper states.
The 41-year-old goalkeeper, who has won nearest to all worth winning, came to PSG from the league rivals Montpellier HB in 2014. The experienced goalkeeper in December 2016 extended his contract to the summer of 2018 (read more here).

The Fantasy Game of the Women's Handball World Championship 2017. At least 200 Euro in prizes!
In the summer of 2019, when Thierry Omeyer probably retires, Paris Saint-Germain looks back towards Montpellier. The 30-year-old national goalkeeper Vincent Gerard then joins the French champion on a contract to the summer of 2022.
Thierry Omeyer, together with Daniel Narcisse, retired after the World Championship 2017 in France (read more here). The world class goalkeeper has won the Olympics twice (2008, 2012), the World Championship 5 times (2001, 2009, 2011, 2015, 2017) and the European Championship 3 times (2006, 2010, 2014). He has played 358 caps for France. In 2008 he was awarded the Best Handball Player of the World.