Rumor: Fabregas to Barca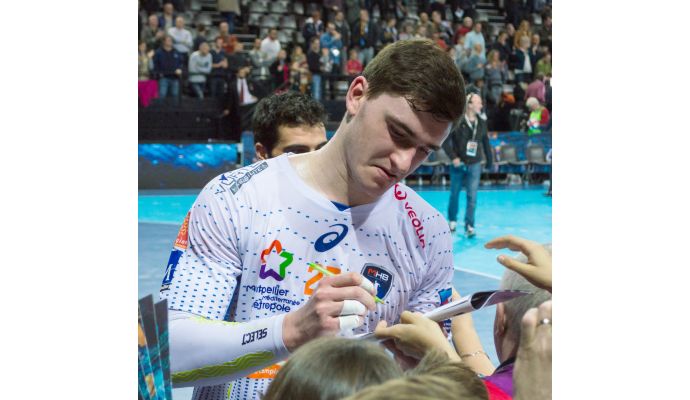 Written by: Rasmus Boysen
According to the French newspaper L'Equipe FC Barcelona has signed a contract with Ludovic Fabregas from the summer of 2018.
One of the biggest talents of the world, the 20-year-old French line player of Montpellier and the national team Ludovic Fabregas, has allegedly signed a contract with the Spanish champions FC Barcelona from the summer of 2018, where his current contract with the French top club Montpellier HB expires.
Since the fantastic World Championship in January by Ludovic Fabregas he is one of the most coveted players of the world, and it will be almost impossible for Montpellier HB to keep him.
According to L'Equipe's informations Montpellier has offered the French shooting star a contract extension, but Fabregas has instead made a more economic and sporting greater deal with FC Barcelona. Fabregas will be the second player of Montpellier that within a short time signs a contract with FC Barcelona. The first was the Slovenian right back, Jure Dolenec (read more here).
Paris Saint-Germain was allegedly offering a higher salary, but Fabregas is Catalan, as indicated by his typical surname. The young man was raised in the love of Barça by his family. His family fief of Banyuls (Pyrénées-Orientales) is only 200 kilometers from Barcelona, which also led him to make the choice.
Last season FC Barcelona bought Dika Mem, who still was engaged for two seasons, from the relegators of the French League Tremblay-en-France Handball. Another transfer could be the 20-year-old French right wing of Sélestat, Yanis Lenne, who has a contract with the French club to the summer of 2018. But Sélestat is promised to relegation and Yanis Lenne has a discharge clause of 50,000 euros.
UPDATE: Montpellier HB has confirmed the departure of Ludovic Fabregas in the summer of 2018!