IFK might lose star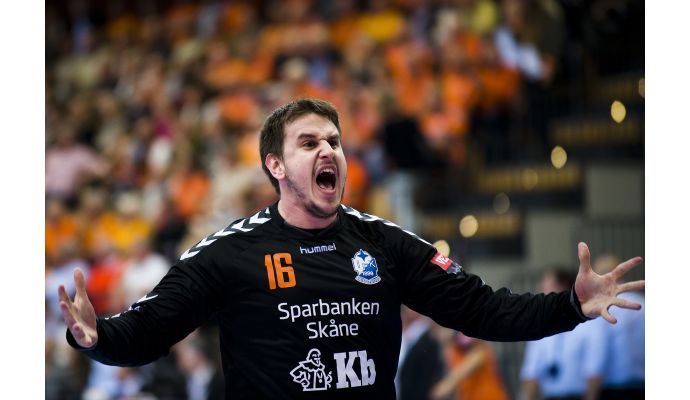 Photo: ifkkristianstad.se
Written by: Rasmus Boysen
The Montenegrin goalkeeper Nebojsa Simic is probably lost for the Swedish champions IFK Kristianstad after this season.
One of the biggest stars of the Swedish Champions League participants IFK Kristianstad, Nebojsa Simic, is, if you believe the experienced head coach of the club Ola Lindgren, probably lost for the Swedes after this season:
"I am convinced that he will disappear. This is how it works. There are many clubs that have opened their eyes for him. He is interesting and he is ready for a major league," says Ola Lindgren to Expressen.se. He assumes that the Montenegrin goalkeeper leaves the club after this season:
"I believe that anyone at any time can figure it out. It is his ambition, and he has made no secret of it. It is no wonder if he leaves."
The sports manager of IFK Kristianstad, Jesper Larsson, confirms that several clubs have shown interest:
"There are clubs who have made inquiries about Simic. Who they are, I keep to myself. Everything depends on him. If he wants tough resistance throughout the week or if he wants to chill during the week and play in the Champions League at the weekend," the former professional goalkeeper says about Simic.
Last week Nebojsa Simic backed out of the Montenegrin national team. Read why here.