Sigurdsson chooses Japan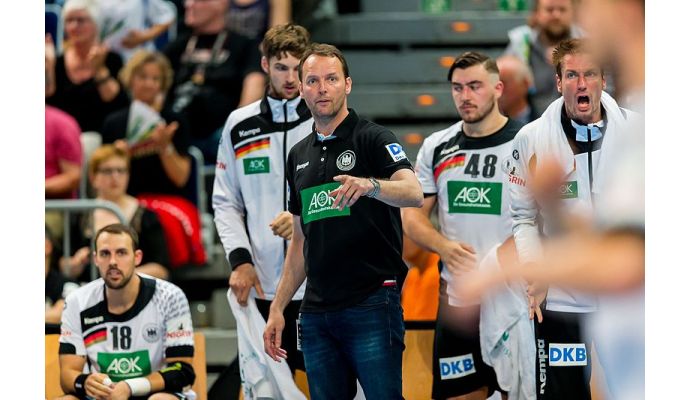 Written by: Rasmus Boysen
The German national coach, Dagur Sigurdsson, resigns after the World Championship in France in January.
Press release from the German Handball Federation, DHB:
Sigurdsson chooses Japan
Dagur Sigurdsson has informed the DHB on Monday about his future. The 43-year-old Icelander uses his contractual right of termination and will end his time as German national coach after the 2017 World Championship in France. "I decided that for personal reasons. Now everyone is aware, and we can concentrate on the upcoming World Championship with all our energy," says Sigurdsson, who is in talks with the Japanese Handball Federation.
"We regret that we were unable to convince Dagur to continue with our national team, but we respect his personal decision. We are very grateful for his work, which goes beyond the sporting results," says Andreas Michelmann, President of the German Handball Federation.
Sigurdsson took over the task of the German national team the 1 September 2014. At the 2014 World Championship in Qatar, he took the DHB team, who was only a wild-carding contest, in seventh place. In January of this year, he won the European Championships with the Bad Boys and the bronze medal followed in August at the Olympics in Rio de Janeiro.
"Dagur has changed the thinking in the German handball on a lasting basis - that will go beyond his time. In addition to the European Championship title and Olympic bronze, this is already the greatest achievement," says Bob Hanning, vice-president of the German Handball Federation. "Since 2014, structures have emerged that keep and make success more likely in the coming years. This includes joint action with the DKB Handball Bundesliga, which has grown in its time and has reached a completely new level. "
The 2017 World Championship in France, which starts on 13 January in Rouen with the match against Hungary, will be the fourth and final joint tournament of Sigurdsson with the German national team. Hanning: "All those involved now know what they are. Now it's all about investing together for a successful World Championship, giving Dagur the best possible farewell and continuing the positive path of German handball. "
As early as 2013, the German Handball Federation in the work program "Perspective 2020" has set the goal of the Olympic Games 2020 in Tokyo. "That was before Dagur's time, and we'll be going further without Dagur at a time. However, we now have a far better and more stable base," says Hanning.
When and how the job of the German national coach is being replaced, "we decide with calm and thought," emphasizes Hanning. "We want to get a person who is optimally suited to the conceptual orientation of the German national team - quality is at pace. The start to the qualification for the EHF EURO 2018, where Germany won two victories against Portugal and Switzerland, gives us additional time."
In May 2017 are the next compulsory matches in the qualification against Slovenia.