Richardsson new Dutch national coach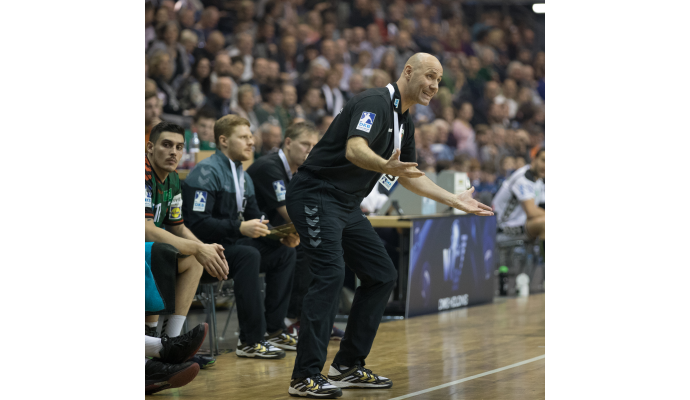 Photo: fuechse.berlin
Written by: Rasmus Boysen
The Icelandic coach Erlingur Richardsson becomes new Dutch national coach with immediate effect.
The 45-year-old Icelandic coach Erlingur Richardsson has been appointed as new Dutch national coach. The Icelander has signed a three-year contract to the summer of 2020 and starts immediately. The new head coach, who replaces Joop Fiege, who decided to step back with immediate effect in late September (read more here), will for the first time be in charge of the Dutch team in a match on the 25th of October during the World Championship qualifying match against Greece in Rotterdam, Netherlands.
"We are pleased that we have been able to capture Erlingur Richardsson. His ideas and approach closely match our future ambitions and handball philosophy. He is a long-term builder, placing a position for the European Championship as a prominent goal in 2020," explains technical director in the Dutch Handball Federation Paul van Gestel in a press release.
Richardsson has a lot of international experience. He has been a coach of the Austrian club SG Handball West Wien and the German club Füchse Berlin, where he last season was replaced by Velimir Petkovic. In addition, he has been in charge of the youth national team of Iceland and has worked for four years as an assistant coach of the Icelandic national team.
"I look forward to the 2020 task of the Dutch Handball Federation. I believe they have a very interesting squad with many high potential players. The federation has very ambitious views for the future and I share their ambition and look forward to meeting the players in the next assignment. I would like to thank my employer Vestmannaeyjabær for their understanding and giving me permission to accept the job of national coach of the Netherlands," said the new Dutch national coach in a press release of the federation.