Sterbik returns to Veszprém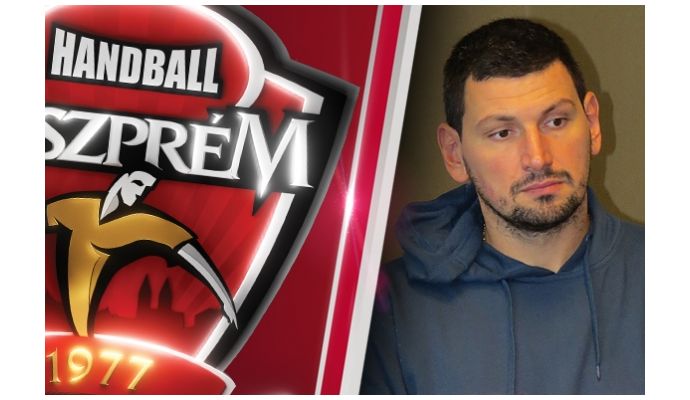 Photo: handballveszprem.hu
Written by: Rasmus Boysen
The Spanish World class goalkeeper Arpad Sterbik leaves RK Vardar to join Telekom Veszprém after this season.
Press release from Veszprém:
Árpád Sterbik returns to Veszprém!
The excellent goalkeeper signed with the Hungarian champion for 2 years.
Árpád Sterbik continues his career in Telekom Veszprém after the 2017/18 season. The world-class goalkeeper signed a 2 years contract with his former and new team. His contract will start 1 July 2018 and will last until 30 June 2020.

Sterbik was born in Senta, Serbia on 20 November 1979. He started his career at RK ADA and then signed a contract with Veszprém in 2001 where he spent 3 seasons. He won the Hungarian championship and the Hungarian Cup in all 3 seasons, furthermore he played in a Champions League final with the "Építők" in 2002.

In 2004 he went to BM Ciudad Real (later BM Atletico Madrid) where he won 3 Champions League titles. Between 2011 and 2014 he was a keeper at Barcelona. Throughout his years in Spain he has won the league title 7 times and won the Spanish cup 3 times.

In 2014 he left Spain to join Vardar Skopje. He won the Macedonian championship and cup in every year he played there and won the last season of SEHA League. In 2017 we won the Champions League with Vardar where he was voted MVP of the Final4 tournament.

He won bronze twice with the Serbian national team and once with the Spanish national team in World Championships.

The goalkeeper with 2 meters height and 118 kg weight collected many personal awards. The most noticeables of them is when he was voted Hungarian Handball Player of the year in 2002 and he became the World's Best Player of the Year in 2005.

The contract of Mirko Alilovic will expire on 30 June 2018, which will not be extended by the Club. This means that Telekom Veszprém will face the 2018/19 season with the Sterbik-Mikler goalie pair.