Humet new Romanian national player?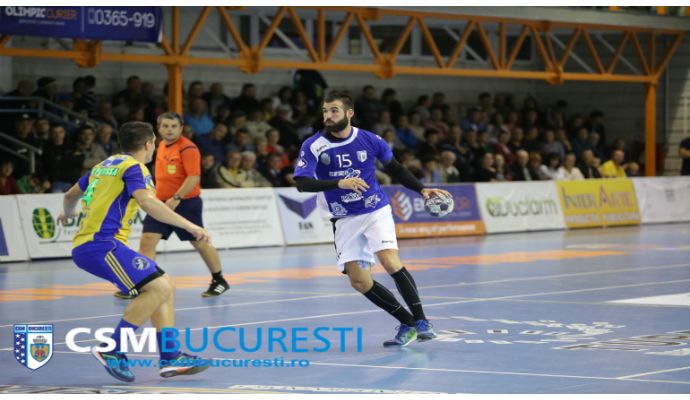 Photo: csmbucuresti.ro
Written by: Rasmus Boysen
The Spanish right back of CSM Bucuresti, Javier Humet, is starting to get dual citizenship.
After 4 years in Romania is the 26-year-old Barcelona-born Spanish right back, Javier Humet, determined to become a Romanian citizen. Citizenship will give him the chance to play in Romanian national team, who has got the Spanish coach of FC Barcelona Lassa, Xavi Pascual, as the new head coach:
"I thought that if there is a possibility, that I would be happy to be both Romanian and Spanish. I already consider myself a little Romanian, and it would be good for me and the Romanian national team. Now it is a Spanish coach and I'd love to work with him," the right back of CSM Bucuresti stated to the Romanian website Digisport.
Humet, who has a Romanian girlfriend who he is soon to marry, has never been called up to the Spanish national team, and can therefore play for the Romanian national team immediately when he gets Romanian citizenship.
The 26-year-old Spaniard came to Romania in 2012, when his Spanish club BM Aragon got in financial problems. With the exception of a 1-year contract with the French club US Ivry, he has been in Romania ever since.
He came to CSM Bucuresti from HCM Constanta before last season.
Fact box:
Name: Javier Humet Gaminde
Date of birth: 22.01.1990
Nationality: Spanish
Position: Right back
Height: 196 cm
Weight: 87 kg
Clubs:
2008–2011: Portland San Antonio, Spain
2011–2012: BM Aragon, Spain
2012–2013: HCM Constanta, Romania
2013–2014: US Ivry, France
2014–2015: HCM Constanta, Romania
2015- CSM București, Romania