Babarskas returns to Bregenz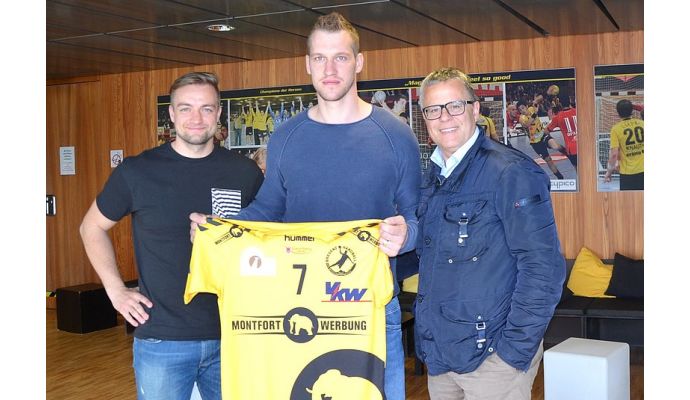 Photo: bregenz-handball.at
Written by: Rasmus Boysen
The Lithuanian national player Povilas "Paul" Babarskas returns to Bregenz Handball.
After the loan agreement with the Slovenian champions RK Celje last week concerning the Slovenian left back Luka Kikanović (read more here), the Austrian top club Bregenz Handball has now secured another player from RK Celje.
The Lithuanian left back, Povilas "Paul" Babarskas, who left Bregenz Handball in favor of RK Celje in 2015, has decided to return on a 2-year contract after this season to the summer of 2019.
The 28-year-old Lithuanian scored almost 400 goals for Bregenz Handball from 2012 to 2015.
Paul Babarskas on his return: "I'm really looking forward to returning to Bregenz. I hope we reach our goals next season. I've had a lot of experience in Slovenia and I think I'm a much better player than I was three years ago. I will do my best to show you this in Bregenz," he states in a press release from Bregenz Handball.
Bregenz Handball is at the moment placed 3rd in the playoffs in Austria.