4 deliberate red cards in Norway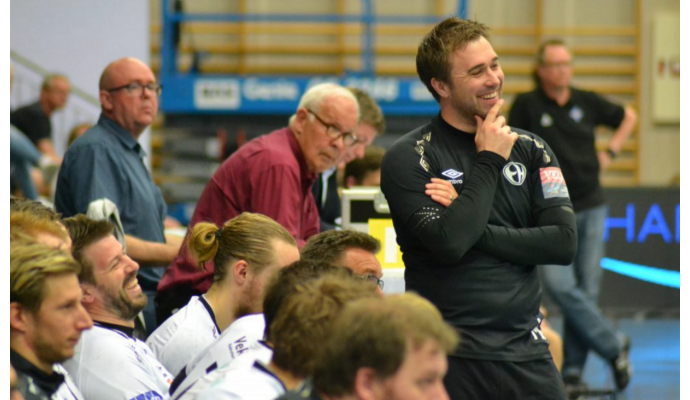 Photo: ehh.no
Written by: Rasmus Boysen
In yesterdays match against Lillestrøm in the Norwegian League, four of the players of the Norwegian champion Elverum HH got red cards deliberately.
The Swedish head coach of Elverum HH, Michael Apelgren, admits that four of his players got red cards deliberately in Sunday's 30-22 victory over Lillestrøm in the Norwegian League.
Elverum is already winners of the regular season and had no trouble beating Lillestrøm in their last home game before the playoffs.
The home team suffered however eleven penalties in a match that was by no means ugly, and at the end both Erik Toft, Petter Øverby, Kristian Bliznac and Tine Poklar was at the stands after incurred red cards.
After the game Michael Apelgren admited to the Norwegian newspaper Østlendingen that it was planned.
"I will admit that we played the way we did to get red cards for just these four players. The four players had received red cards earlier in the season. Now they have suspension against Halden, and then they are back in the playoffs where we need them. One must sit out for one game for every two red cards you incur, and then I chose to solve it this way."
The head coach of the League rivals Haslum HK, Tom-Eirik Skarpsno, is far from satisfied with the behavior of Elverum HH:
"I react strongly to this, because there are some unwritten rules that must be followed in handball core values. What they have done is far from the Norwegian handball stands and is morally reprehensible. This is something that can have a direct impact in terms of Halden who are in danger of relegation, and Lillestrøm who is in the same situation," he states to TV2.no.
The head coach of Elverum HH, Michael Appelgren, states also, that he think the rules should be changed so all red cards will be deleted before the playoffs.