Szeged keeps strong line player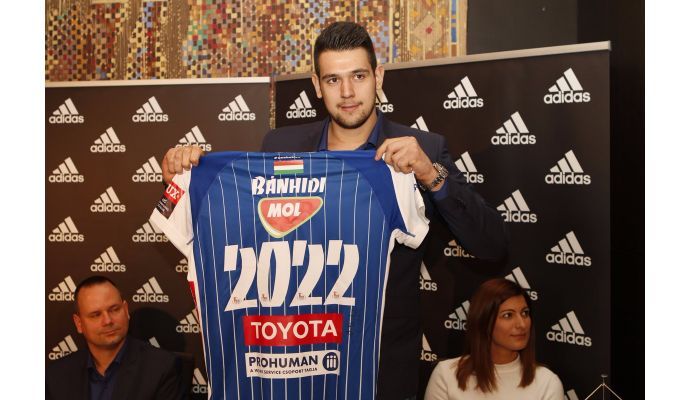 Photo: pickhandball.hu
Written by: Rasmus Boysen
The strong Hungarian international line player, Bence Banhidi, has extended his contract long-term with the vice champions of Hungary, Pick Szeged, to the summer of 2022.
Press release from Pick Szeged:
At the Larus Restaurant in Budapest this morning, our club announced that it extended the contract of Bence Bánhidi until 2022.
We held a press conference today. Our club has a new agreement with Bánhidi Bence.
"Another milestone came to our club," said Nándor Szögi, Managing Director of Pick Szeged "I am pleased to announce that MOL-PICK Szeged has extended the contract with Bence Bánhidi, the Hungarian national player, until 2022. Special thanks to Bence and his agency for professional cooperation. Bence Bánhidi will be the future leader of the future MOL-PICK Szeged, and we would like to build him on a future basis."
"Thank you for your confidence and initiative for extending my contract until 2022. It may be surprising for many, as I have several bids from teams that have been steadily participating in Champions League Final4 for years, but I belong to Szeged. In the future, I might want to try myself abroad, but thank you for extending my contract. MOL-PICK Szeged is a professional club in Europe. When I was verified here, I did not think I would learn so much from Juan Carlos Pastor. I've been developing a lot in the past year so I did not dare dream about it. I can recommend this club to any young handball player," Bence Bánhidi said after the official announcement.