
08:05 11-September-2016
Miloš Dragaš 2 years in Metalurg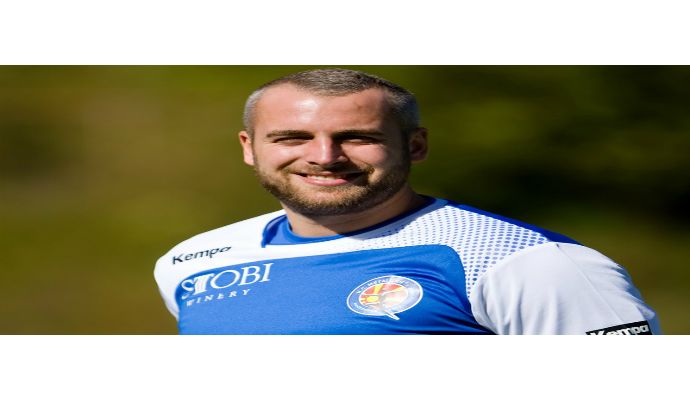 Photo: rkmetalurg.mk
Miloš Dragaš has signed a 2 years with RK Metalurg to the summer of 2018.
The Serbian left back Miloš Dragaš has been in search of a new club ever since his contract to the summer of 2017 with the German Bundesliga club Bergischer HC was terminated Dec. 28, 2015. The 26-year-old former Serbian national player has signed a 2-year contract with the Macedonian top club RK Metalurg, which participate both in the SEHA Gazprom League and the EHF Champions League this season.
The 201 centimers backcourt player is happy to be a part of the new project of the head coach of RK Metalurg, Lino Cervar:
"Gladly I accepted to be a part of the new project of Lino Cervar in RK Metalurg. It's really challenging to be coached by one of the best coaches in the world. Of course, an additional incentive is to play in the Champions League and in the SEHA League. I see great potential in the young team of Metalurg and I am convinced that very soon this group will have something to say in all competitions in which we participate," he told the website of RK Metalurg.
Fact box:
Name: Miloš Dragaš
Date of birth: 11.06.1990
Nationality: Serbian
Position: Left back
Height: 201 cm
Caps: 25
Clubs:
– RK Priboj, Serbia
– Lokomotiva Brčko, Serbia
–November 2012: Metaloplastika Šabac, Serbia
November 2012– September 2013: RK Vardar Skopje, Macedonia
September 2013–2014: Metaloplastika Šabac, Serbia
2014 – December 2015: Bergischer HC, Germany
2016-?: RK Metalurg, Macedonia
The signing of Miloš Dragaš is the eighth of RK Metalurg this summer. See all of them here.