Janc joins Vive Kielce next season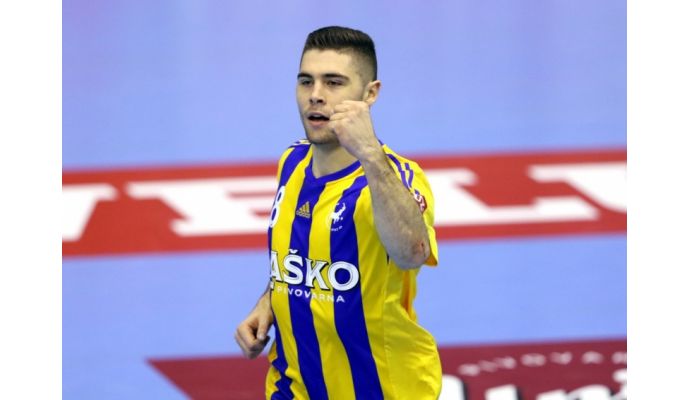 Photo: vtkielce.pl
Written by: Rasmus Boysen
Vive Tauron Kielce has bought the Slovenian right wing of RK Celje, Blaž Janc, from next season.
The 20-year-old Slovenian shooting star Blaž Janc has signed a 3-year contract with the Polish Champions League winners Vive Tauron Kielce from next season to the summer of 2020.
Janc had a contract in RK Celje until the summer of 2019, but Vive Tauron Kielce bought him out of his contract.
"I am extremely happy that we were able to sign such a great player. I would like to thank Blaž for his determination in this. This shows that we will have an excellent player, but also a private person with good character that fits our team. I am sure that the Blaž will fit very well in our team. Thanks to RK Celje for the negotiations, which from the beginning was not easy, but in the end both clubs agreed," says the President of Vive Tauron Kielce, Bertus Servaas.
Several other European top clubs have been interested in signing the Slovenian national player.
Blaž Janc replaces the German world class right wing Tobias Reichmann, who joins MT Melsungen (read more here). Janc will form a right wing duo with the Serbian right wing, Darko Ðukić.