Nimes and Hallgrímsson extend cooperation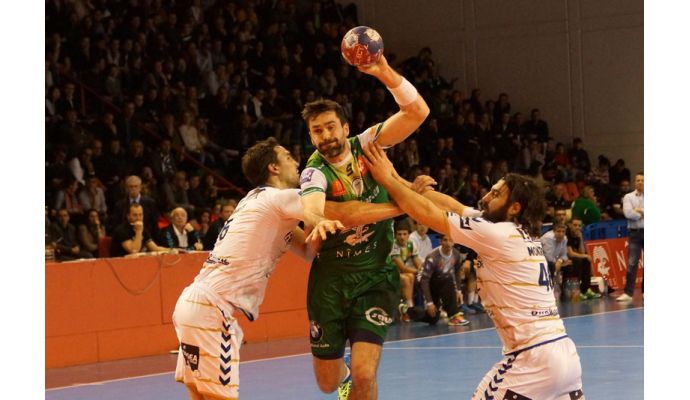 Photo: usam-nimesgard.fr/
Written by: Rasmus Boysen
The Icelandic right back Ásgeir Örn Hallgrímsson extends his contract with the French club USAM Nimes with 2 years to the summer of 2019.
The Icelandic right back, who has been forced to backs out of the national team this time due to an injury, may instead rejoice over a new contract with his current club USAM Nimes. The two parts have agreed on an deal for the next two seasons.
The 32-year-old Icelandic national player came to Nimes from Paris Saint-Germain in 2014. He has previously played in Haukar (Iceland), TBV Lemgo and TSV Hannover-Burgdorf (Germany) and GOG and Faaborg HK (Denmark). He has played 234 caps and scored 404 goals for Iceland, with whom he has won silver at the Olympics in Beijing in 2008 and bronze at the European Championship in Austria in 2010.
Besides the extension of Ásgeir Örn Hallgrímsson has USAM Nimes also revealed the signing of the French playmaker of HBC Nantes, O'Brian Nyateu. Read more here.