
20:44 26-September-2016
Šebetić returns after long break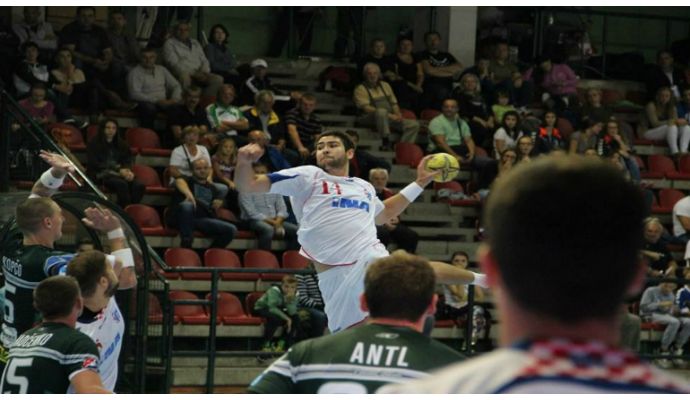 Photo: rk-zagreb.hr
Written by: Rasmus Boysen
The Croatian national player Luka Šebetić is finally fit again after a long injury break.
The 22-year-old Croatian right back of RK Zagreb was out with an serious elbow injury at the end of last season, but now he is fit for fight again. Šebetić is on the team sheet for the first time in the new season, when RK Zagreb plays against HRK Izviđač in Ljubuški in Bosnia Herzegovina in the SEHA League tomorrow.
The Montenegrin head coach of RK Zagreb, Veselin Vujovic, says the following about the awaited return of Šebetić to the website of RK Zagreb:
"Because of the composition after a serious and long break Luka Šebetić has to play at least one game, before he would be ready to play against MOL-Pick Szeged."
After Luka Stepančić moved to Paris Saint-Germain this summer, Luka Šebetić is the first pick of Veselin Vujovic on the right back position.