Lasse Mikkelsen to Melsungen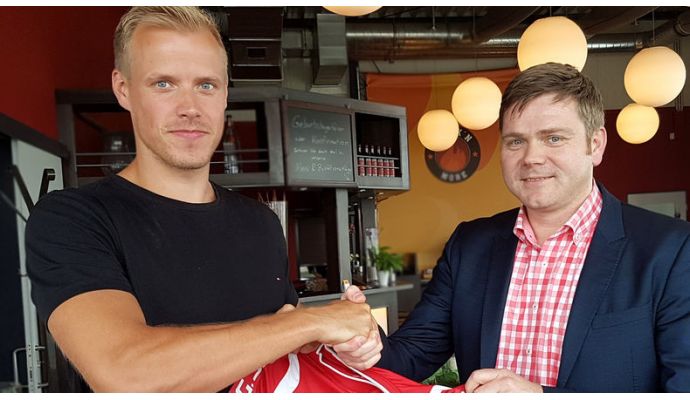 Photo: MT Melsungen
Written by: Rasmus Boysen
The 28-year-old Danish playmaker of Skjern Håndbold, Lasse Mikkelsen, has signed a 3-year contract with the German Bundesliga club MT Melsungen from next season to the summer of 2020. He replaces Nenad Vuckovic, who has a contract that expires at the end of the season.
Press release from Skjern Håndbold:
This summer's Lasse Mikkelsen leaves Skjern Håndbold.
Green becomes red.
After six seasons in Skjern has 28-year-old Lasse Mikkelsen chosen to seek new challenges this summer.
The penalty specialist has signed a two-year contract with the German club MT Melsungen from 1 July 2017.
"I look forward to trying me of in the best league. It was an opportunity that I could not say no to - but at the same time it will be sad to say goodbye to Skjern that has meant a lot to me the last six seasons," says Lasse Mikkelsen.
The management of Skjern is proud of sending the playmaker on to the world's best league.
"Last season Lasse Mikkelsen has the opportunity to try out the German Bundesliga, but he chose to stay another season with us. This summer he got the chance again, and Lasse and his family decided to take it. Lasse has faithfully kept Skjern oriented throughout and we want to congratulate Lasse on the great contract with a German top club," says Chairman of Skjern, Carsten Thygesen.