Hungarian playmaker problems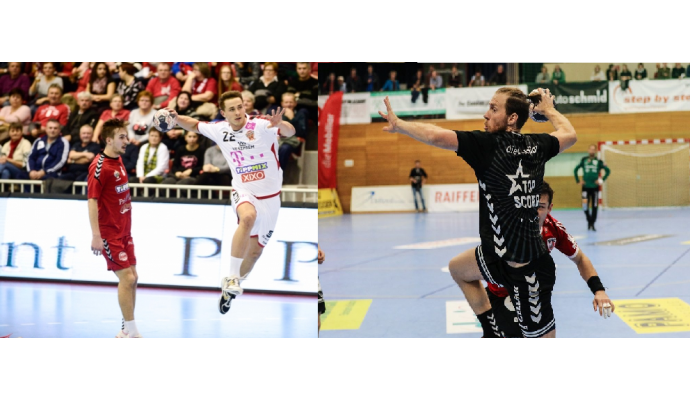 Photo: handballveszprem.hu + kadettensh.ch
Written by: Rasmus Boysen
The Hungarian national coach Ljubomir Vranjes has named 4 playmakers for his initial squad for the Euros but two of those are injured!
The Swedish national coach of Hungary has problems. Earlier this month he named his initial squad for the European Championship in Croatia in January with the 4 playmakers Maté Lékai, (Telekom Veszprém, Hungary), Adam Juhasz (Grundfos Tatabanya, Hungary), Gabor Csaszar (Kadetten Schaffhausen, Switzerland) and Matyas Györi (Telekom Veszprém, Hungary), but the latter two have been injured.
The 33-year-old experienced playmaker of the Swiss champion Kadetten Schaffhausen, Gabor Csaszar, has in an interview with the Hungarian website m4sport.hu stated, that he has problems with his meniscus in one of his knees and therefore is questionable for the upcoming European Championship in January.
Furthermore the European Championship in January will be without one of the biggest Hungarian talents at the moment. The playmaker of the national team and the Hungarian champion, Matyas Györi, suffered a serious injury in the game between Csurgói KK and Telekom Veszprém on 17 December.
The first MRI examinations and further medical checkups confirmed the ACL rupture and inner cartilage fracture, Telekom Veszprém announced in a press release. The allstar player of the U21 World Championship this summer it therefore out of the European Championship in January.
Hungary is in group D in Varazdin with Denmark, Spain and Czech Republic at the European Championship.
You can see the European Championship 2018 injury list here.