Mahé and Møller leaving Flensburg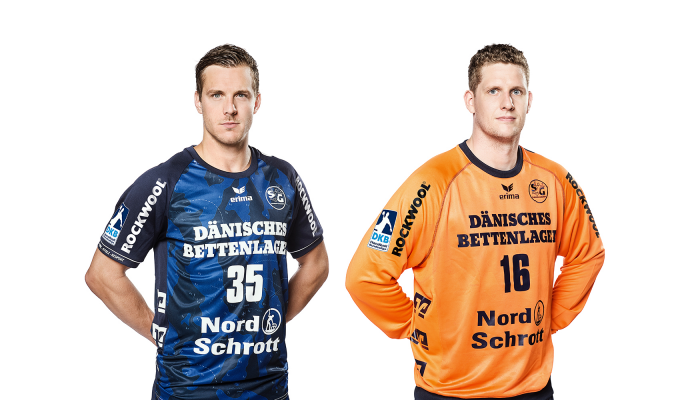 Photo: sg-flensburg-handewitt.de
Written by: Rasmus Boysen
SG Flensburg-Handewitt has announced the departure of Kevin Møller and Kentin Mahé on a press conference tonight.
There were both good and bad news for the fans of SG Flensburg-Handewitt, when the North German club held a press conference tonight.
The current assistant coach of SG Flensburg-Handewitt, Maik Machulla, was revealed as the replacement of Ljubomir Vranjes as head coach of the club on a 3-year contract from next season (read more here).
But the Director of SG Flensburg-Handewitt Dierk Schmäschke has according to the local newspaper Flensborg Avis confirmed, that both the Danish goalkeeper Kevin Møller and the French allrounder Kentin Mahé leaving the club when there contracts expires in the summer of 2018.
27-year-old Danish national player Kevin Møller was earlier today rumored to FC Barcelona (read more here). The 25-year-old French national player Kentin Mahé has previously been associated with the Hungarian club Telekom Veszprem.