
15:26 27-September-2017
Brack takes over Göppingen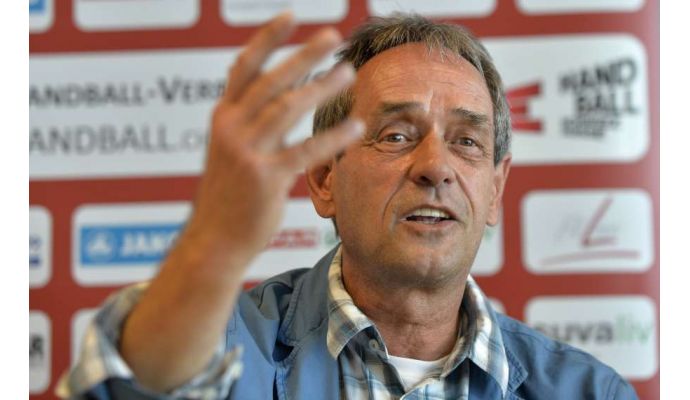 Photo: tvendingen.ch
Written by: Rasmus Boysen
The German coach Rolf Brack replaces Magnus Andersson as head coach of Frisch Auf! Göppingen with immediate effect.
The German Bundesliga club Frisch Auf! Göppingen has found the replacement for Magnus Andersson as head coach of the club. The experienced German coach Rolf Brack has signed a contract for the rest of the season.
The Sports Director of Frisch Auf! Göppingen Christian Schöne states in a press release: "We have created a specific trainer requirements profile for our current situation that Rolf Brack optimally fulfills. We are sure that he can now find the right approach, to get us back on track. He burns for this task. "

Rolf Brack is looking forward to his new job: "It's basically about giving the team a new philosophy of success. This refers, on the one hand, to the speed increase in the changeover game and, secondly, to an improved variability in the defense and attack systems. In addition, we want to achieve a mentality improvement through more positive emotionality. In the short term, we are working on a match plan with clear guidelines for the important game on Sunday in Hüttenberg."
Rolf Brack has previously been coach of TSV Zuffenhausen (1983-1984), TSV Scharnhausen / SG Stuttgart-Scharnhausen (1984-1994), the SG Göppingen-Scharnhausen (1994-1996), the VfL Pfullingen (1998-2004) and the HBW Balingen-Weilstetten (2004-2013).
After that, he was a national coach in Switzerland until the summer of 2016, and later worked as an advisor at the DJK Rimpar in the 2nd Bundesliga.
Rolf Brack is a promoted and habilitated graduate sports scientist at the University of Stuttgart.