Till Klimpke extends with Wetzlar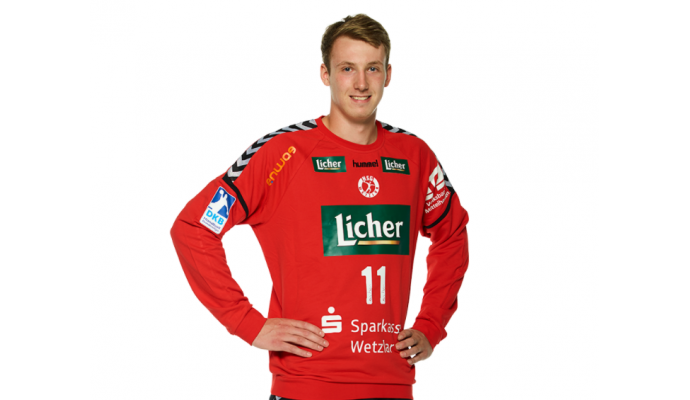 Photo: hsg-wetzlar.de
Written by: Rasmus Boysen
The German youth national goalkeeper Till Klimpke has extended his contract with HSG Wetzlar to the summer of 2023.
The German Bundesliga club HSG Wetzlar has extended the contract with the junior national goalkeeper Till Klimpke until the summer of 2023. The 19-year-old is self-made by the HSG Wetzlar and was with the U19 of the club German A-Youth champion last season.
With the premature and long-term extension of the contract of Till Klimpke, HSG Wetzlar has made another important personnel decision at the goalkeeper position. The 19-year-old is considered one of the greatest goalkeepers of his age in the international handball. "I have been working intensively on Till's development for five years. He has been working hard and improving himself all the time. That is why he deserved to be a part of our first league squad since the beginning of the season," says Wetzlar's assistant- and goalkeeper coach Jamin Camdzic in a press release. "Till can be the future of HSG Wetzlar on the goalkeeper position and I am very glad that our cooperation can now go on for many years."
Besides the extension of Till Klimpke HSG Wetzlar has also found the successor of Benjamin Buric for next season, Tibor Ivanisevic (read more here).