Steffen Fäth returns to Mannheim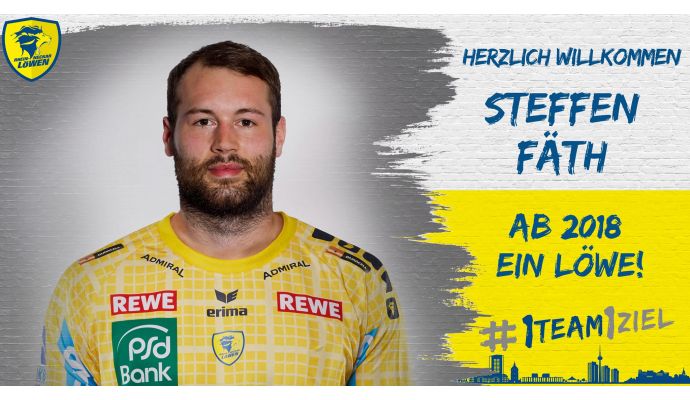 Photo: rhein-neckar-loewen.de
Written by: Rasmus Boysen
The 26-year-old German national player of Füchse Berlin, Steffen Fäth, has signed a 3-year contract with the German champions Rhein-Neckar Löwen from the summer of 2018 to the summer of 2021.
After only a half season in Füchse Berlin the German left back Steffen Fäth has decided to look for a new-old employer. The German national player changes in the summer of 2018 to the German champions and his former club, Rhein-Neckar Löwen. Steffen Fäth came to the German capital from HSG Wetzlar this summer.
From 2008-2010 Fäth as a youngster was wearing the jersey of the lions.
"We have closely followed the development of Steffen in recent years and are proud that he has chosen the Rhein-Neckar Löwen," said Oliver Roggisch, Sporting Director in a press release.
"With Steffen Fäth, we have secured an absolute fortune, from the summer of 2018 the Rhein-Neckar Löwen will have another German national team player," says CEO Jennifer Kettemann.
The Danish head coach of Rhein-Neckar Löwen, Nikolaj Jacobsen, is also happy for the reinforcement. "Steffen has developed into one of the best players in the Bundesliga in his last years, so we are very glad that he will be wearing the jersey again from the summer of 2018."
The 26-year-old German looking forward to return to Mannheim: "I have, of course, also pursued the development of the lions, they have for years been among the top clubs in the league and will certainly give me the opportunity to play in the Champions League. My decision to leave Berlin after the end of my contract has also personal reasons, because there is a serious illness in my family, and I can be closer to my home and my family with the lions," the right handed back court players stated.
Recently the German champions also signed the Macedonian shooting star Filip Taleski for the left back position.
It is still uncertain wether or not the Swedish left back of the club, Kim Ekdahl Du Rietz, continues in the club.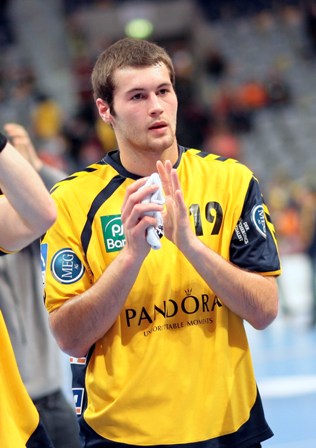 Last time Fäth played in Rhein-Neckar Löwen.