Schimmelbauer extends in Stuttgart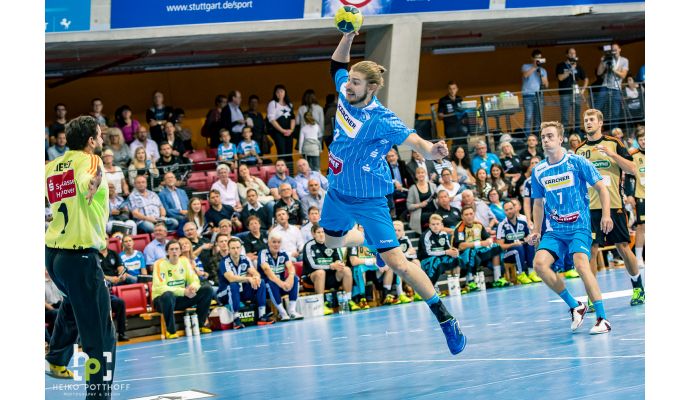 Photo: tvb1898.de
Written by: Rasmus Boysen
The 29-year-old German left wing, Tobias Schimmelbauer, extends his contract with TVB 1898 Stuttgart to 2019.
The Bundesliga team TVB 1898 Stuttgart represents the next deal for the future. Tobias Schimmelbauer has extended his contract until the summer of 2019. The 1.99 meter right-handed left wing has already carried the TVB jersey since the summer of 2010.
The 29-year-old quickly became an important player of the Wild Boys because of his goals in the offensive and his defensive qualities.
Now both sides planning long-term. Schimmelbauer and TVB 1898 Stuttgard have agreed on a contract extension until the end of the 2018/19 season.
"I'm just very happy here at the TVB. Sporty and human it fits perfectly. I am delighted to be able to help TVB for the coming years, " says Schimmelbauer in a press release.
CEO of TVB 1898 Stuttgart, Jürgen Schweikardt, is also happy about the extension. "Schimmelbaur is one of the defining personalities of our team. It was very important for us to continue working together, "said Schweikardt.