Rumor: Swedish coach duo in PSG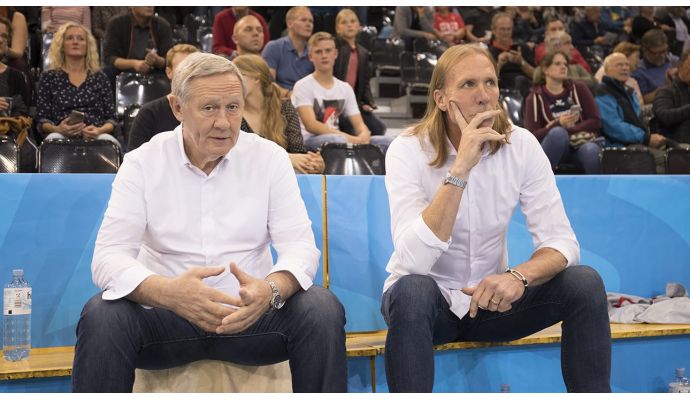 Photo: psg.com
Written by: Rasmus Boysen
Two Swedish handball legends allegedly becomes in charge of the French powerhouse PSG from next season.
In the last episode of the Swedish handball podcast, Avkast, it is revealed that the current assistant coach of Zvonimir "Noka" Serdarusic, Staffan Olsson, may be the new head coach in Paris Saint-Germain from next season. Furthermore, due to informations of the podcast another Swedish "Bengan Boy" legend Magnus Andersson becomes his assistant.
There are several rumors dealing with the head coach job at the French champions PSG at the moment. Previously this week the Spanish head coach of the Macedonian Champions League winners RK Vardar, Raul Gonzalez, was also mentioned as the new coach in Paris (read more here).
Staffan Olsson has been the assistant coach in Paris Saint-Germain since 2015. He has previously coached the Swedish club Hammarby Handboll and the Swedish national team together with Ola Lindgren.
Magnus Andersson was this week sacked as head coach of the German Bundesliga club Frisch Auf! Göppingen (read more here). He has previously been head coach of the Swedish HK Drott Halmstad, Hästö IF and HK Malmö, Danish FCK Håndbold and AG København and the Austrian national team.
The 67-year-old current head coach of PSG, Zvonimir "Noka" Serdarusic, who has been head coach of the club since he replaced Philippe Gardent in 2015, has a contract with the French powerhouse which expires at the end of the season.
Source: Handbollskanalen.se