
11:17 27-September-2017
Göppingen fires Magnus Andersson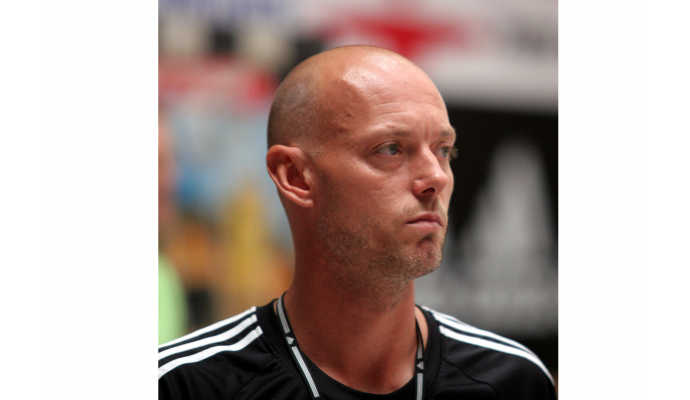 Written by: Rasmus Boysen
The German Bundesliga club Frisch Auf! Göppingen stops the cooperation with the Swedish head coach Magnus Andersson with immediate effect.
Press release of Frisch Auf! Göppingen:
Frisch Auf! Göppingen and Magnus Andersson part ways
After five rounds of play and an all-in-one open program, Frisch Auf! Göppingen in the current season 2017/2018 with 4: 6 points currently is on a disappointing 13th place. Especially the results of the first two home games (27:27 against Lemgo and 21:23 against Stuttgart) were very disappointing.
The urgently needed impulse to the front of the audience did not materialize. This continues the negative trend, which had already started in the last Bundesliga season 2016/2017 with reaching the 10th place.
With the inclusion of the Frisch Auf! Göppingen Supervisory Board, the management and the sports management, several discussions took place during the last days, during which the current sporting situation was analyzed in detail. The various participants have now decided together to fire Magnus Andersson.
Ulrich Weiss says: "This decision is anything but easy for us, because we have worked together excellently both professionally and humanly over the past years. However, we urgently need new impetus to get back on track. "
"Frisch Auf! Göppingen is greatly indebted to Magnus Andersson. He took over Frisch Auf! Göppingen in the 2014/2015 season in a difficult phase and immediately got the 5th place and in the following 2015/2016 season we took the 6th place and the EHF Cup title in Nantes. In the season 2016/2017 Frisch Auf! Göppingen, with Magnus Andersson, once again wn the EHF Cup," says Peter Kühnle (Deputy Managing Director).
"Magnus Andersson always has a high professionalism in the sense of Frisch Auf! Göppingen and thereby leave a permanent impression as a great person," Kühnle continued.
The current sports director Christian Schöne will lead the training units up to a new coach's commitment.
The 51-year-old Swede Magnus Andersson has besides Frisch Auf! Göppingen also been head coach of Swedish HK Drott Halmstad, Hästö IF and HK Malmö, Danish FCK Håndbold and AG København and the Austrian national team.