Prokop would like to be national coach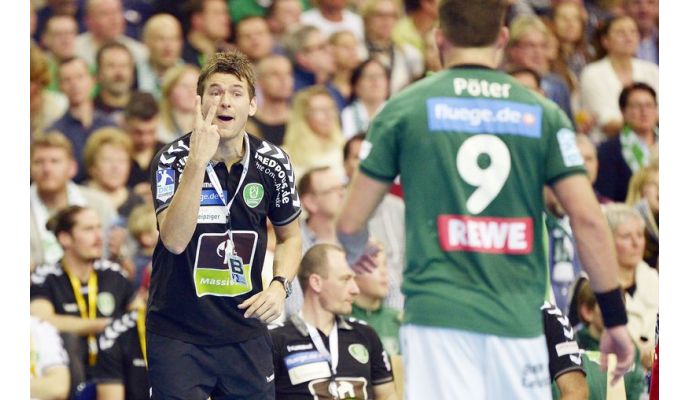 Photo: scdhfk-leipzig.de
Written by: Rasmus Boysen
After yesterdays Bundesliga match between SG Flensburg-Handewitt and SC DHfK Leipzig the head coach of Leipzig Christian Prokop, who is the favourite to replace Dagur Sigurdsson as German national coach after the World Championship in France in January, declared at the press conference that he would accept the offer to become German national coach.
The 37-year-old head coach of SC DHfK Leipzig, Christian Prokop, stated the following on the press conference:
"The job as German national coach is very attractive - even if Leipzig was and is a matter of my heart. I made a personal decision and that means that I would like to take over the German national coach job."
Christian Prokop has a contract with SC DHfK Leipzig to the summer of 2021, and therefore the club and the German Handball Federation has to negotiate for an release.
Fact box
Name: Christian Prokop
Date of birth: 24. Dezember 1978 in Köthen
Club as a player:
- 1998 SV Bernburg, Germany
1998-2000: Dessauer HV, Germany
2000-2001: HC Wuppertal, Germany
2001-2003: GWD Minden, Germany
2003: HG 85 Köthen, Germany
Clubs as a coach:
2003-2004: Eintracht Hildesheim, Germany
2005-2006: MTV Braunschweig, Germany
2006-2009: TSV Hannover-Anderten, Germany
2009-2011: SC Magdeburg II , Germany
2011-2012: SV Post Schwerin, Germany
2012-2013: TUSEM Essen, Germany
2013- SC DHfK Leipzig, Germany