Pavel Atman to Hannover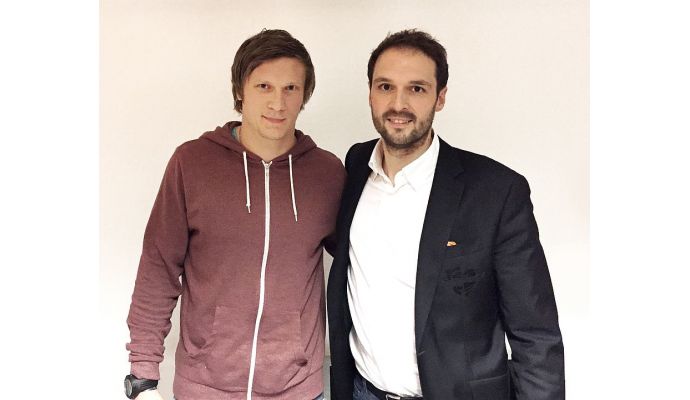 Photo: die-recken.de
Written by: Rasmus Boysen
As written Monday the Russian playmaker Pavel Atman leaves the Belarusian club Meshkov Brest to join the Bundesliga and TSV Hannover-Burgdorf on a 3-year contract from next season to the summer of 2020.
Press release from TSV Hannover-Burgdorf:
"I am very happy about this commitment"
RECKEN has signed Pavel Atman
TSV Hannover-Burgdorf can present the first new signing for the season 2017/18. DIE RECKEN has signed the Russian national player Pavel Atman. The back court player, who is a playmaker but also can be used on the left back, are moving from the current Champions League participant Meshkov Brest to Hannover and has signed a contract with die RECKEN until 30.06.2020.
"I am very happy about this commitment. Pavel is an internationally experienced player who has a very high speed. He also has qualities in defense and tempo," head coach Jens Bürkle estimates the overall package of the Russian national team player.
The 29-year-old looks forward to the adventure in Germany. "It was always a goal of me to play in the DKB Handball Bundesliga. I am very pleased that it will be so from next summer. I can not wait to compete with the top stars of the world's strongest league. "
Atman has a wealth of international experience. With his last clubs, HC Dinamo Minsk, Chekhovskie Medvedi, RK Metalurg Skopje and Meshkov Brest, he played continuously in the EHF Champions League. In addition, the 1.90m back court player has played almost 100 caps for the Russian national team and participated in several European and World Championships.
"Pavel Atman brings with us an interesting package of experience and flexibility. It is also not a matter of course that players with an international vita decide for the location Hannover and therefore it is nice that we could convince Pavel of our project," explains Managing Director Benjamin Chatton.
Fact box:
Name: Pavel Atman
Birthday: 25.05.1987
Place of birth: Volgograd (Russia)
Height: 190 cm
Weight: 94 Kg
Position: Playmaker and left back
Previous clubs: GK Kaustik Volgograd (05-10), HC Dinamo Minsk (10-13), Chekhovskie Medvedi (13), RK Metalurg Skopje (13-15), Al-Jaish (15), Meshkov Brest (15-17)
Contract with die RECKEN until: 30.06.2020
Read also: Transfer list 2017/18