Balingen changes the coach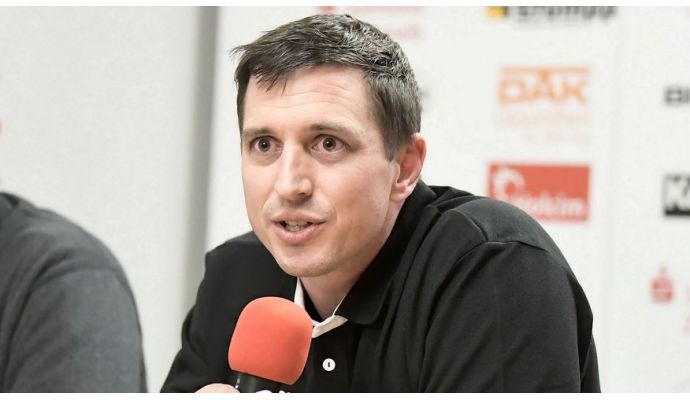 Photo: http://www.h-bw.de
Written by: Rasmus Boysen
The ambitious German 2. Bundesliga club HBW Balingen-Weilstetten has replaced the head coach Rúnar Sigtryggsson with Jens Bürkle with immediate effect.
Press release from HBW Balingen-Weilstetten:
HBW Balingen-Weilstetten has released head coach Rúnar Sigtryggsson and co-coach Ecki Nothdurft with immediate effect. Jens Bürkle, who has already been active as a player for the club from 2005 to 2012, will become a new chef-coach.
"The team and also individual players have not developed in the past weeks and months as we have imagined this," criticized HBW CEO Wolfgang Strobel the last performance in Hamm shown: "We have put together a team that we are convinced of, but we were disappointed with the away games," Strobel looked critically at the defeats in Coburg and Hamm.
Since the games against the stronger teams from the top still come, the HBW executives saw themselves forced to act. "Rúnar had already signaled that he would leave us at the end of the season and we now had the possibility to get a long-term solution with Jens Bürkle", Strobel and the HBW executives took the liberation of the two A license holders easy.
The former line player and current head coach Jens Bürkle has signed a contract with the HBW until the end of the 2019/2020-season and will lead the first training already tonight. The studied sports scientist came from the TV Kornwestheim to the HBW Balingen-Weilstetten in the 2nd handball Bundesliga in 2005 and celebrated the promotion in 2006 with the Balingern. Bürkle played at the line and embodied the attributes of the Gauls of the Alb. In 2012 he finished his career as a player and joined the DJK Rimpar in the 3rd league as a coach. In 2013, he made his way up to the 2nd Handball Bundesliga and was named Coach of the Year by the coaches and managers of the 2nd Handball Bundesliga in 2014 and 2015. He had managed to establish himself with an outsider in the top group of the 2nd league. In 2015 he followed the TSV Hannover-Burgdorf's call to the first handball league where he had worked as a coach until the end of last season.
"I am aware that it will be an extremely difficult task, but I am looking forward to working with the young team and developing them," says the new HBW coach Jens Bürkle, who knows exactly what will happen to him in the coming weeks and months and Managing Director Wolfgang Strobel said at the signing of the contract: "I am delighted that Jens has succeeded in convincing us of our concept and that we were able to reach an agreement so quickly."
The HBW Balingen-Weilstetten thanks Rúnar Sigtryggsson and Ecki Nothdurft for the work they have done and wishes them all the best on their journey.