Rumor: Sterbik continues - but not in Vardar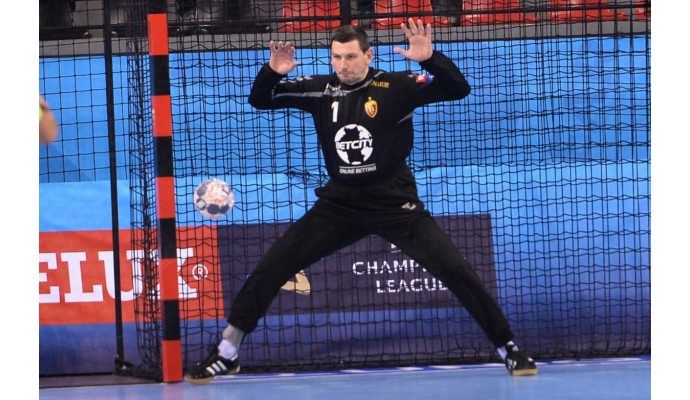 Photo: rkvardar.mk
Written by: Rasmus Boysen
When the great goalkeeper of RK Vardar Arpad Sterbik's contract expires after this season, retirement has earlier been discussed. But now one of the best goalkeepers of the world may continue his career after all.
The 37-year-old Spanish goalkeeper of the Champions League winners RK Vardar, Arpad Sterbik, in February intimated, that he could retire when his contract expired after this season (read more here).
But according to the Macedonian website Sport.com.mk he has instead received a serious offer from his former club, the Hungarian champions Telekom Veszprém. The website states the following:
"The experienced goalkeeper Arpad Sterbik has received a serious transfer offer to the team of Veszprem, and the transfer would be realized after the end of this season. Sterbik, 37, appears to have completed his career in the squad of RK Vardar.
The goalkeeper, who was borned in Serbia and has Hungarian origin, defended Veszprem's goal in the period from 2001 to 2004, before he played for the Spanish clubs Ciudad Real, Atletico Madrid, Barcelona and now Vardar. The goalkeeper of the red-black, perhaps, is one of the best handball goalkeepers of all time.
If he moves to Veszprem and leaves Vardar, it will be a big disadvantage for the club, in whose history he will remain forever written with golden letters."
Telekom Veszprém has already to national goalkeepers in the squad, Hungarian Roland Mikler (contract to 2019) and Croatian Mirko Alilovic (contract to 2018).
Earlier today, two other players from RK Vardar was rumored away from the Macedonian club, Jorge Maqueda and Ilija Abutovic (read more here).