Talented line player joins Elverum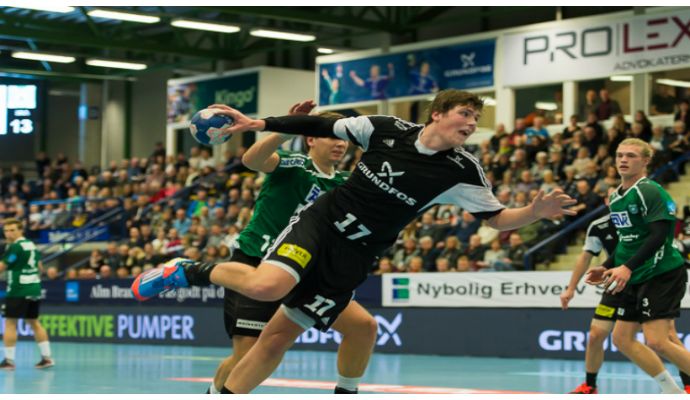 Photo: bjerringbro-silkeborg.dk
Written by: Rasmus Boysen
The talented Danish line player Kristian Ørsted replaces Petter Øverby in Elverum HH after this season.
The 21-year-old Danish line player Kristian Ørsted, who last season won the Danish Championship with his current club Bjerringbro-Silkeborg, has signed a 2-year contract with the Norwegian champions Elverum HH from next season to the summer of 2019.
In the Norwegian top club he replaces the Norwegian national player Petter Øverby, who leaves the club after this season (read more here).
210 centimeters tall and 120 kilograms heavy Kristian Ørsted has been an integral part of the Danish youth national team. Before joining Bjerringbro-Silkeborg he played as a youth player in Århus Håndbold and IK Skovbakken.
Fact box:
Name: Kristian Krag Ørsted
Date of birth: 22.05.1995
Nationality: Danish
Position: Line player
Clubs:
- IK Skovbakken, Denmark
-2015: Århus Håndbold, Denmark
2015-2017: Bjerringbro-Silkeborg, Denmark
2017- Elverum HH, Norway