Rama is new head coach of Granollers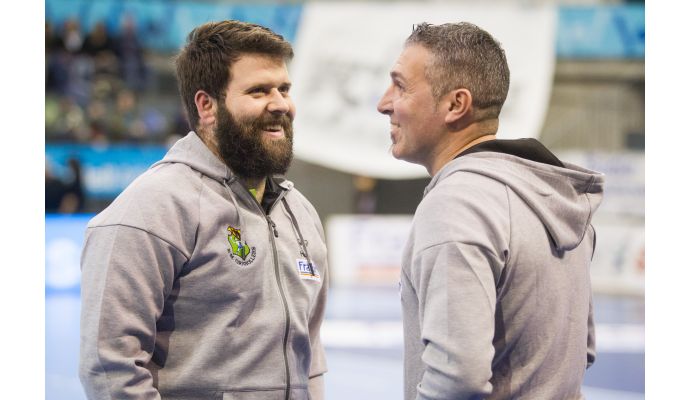 Photo: bmgranollers.cat (Rama to the left, Viver to the right)
Written by: Rasmus Boysen
Antonio Rama García becomes head coach of BM Fraikin Granollers.
The ambitious Spanish club BM Fraikin Granollers has gained control of the coach situation for next season. The current assistant coach Antonio Rama Garcia becomes the new head coach and the current technical director of the youth David Ginesta becomes his assistant.
Antonio Rama García replaces the current head coach Carlos Viver.
Antonio Rama García has previously been a player of BM Fraikin Granollers from 1994 and has since 2000 been a coach in the club.
BM Fraikin Granollers participates in the EHF Cup group phase and is placed 4th in the domestic Liga Asobal at the moment.