
13:34 03-September-2016
Palmarsson is Gislason's dream player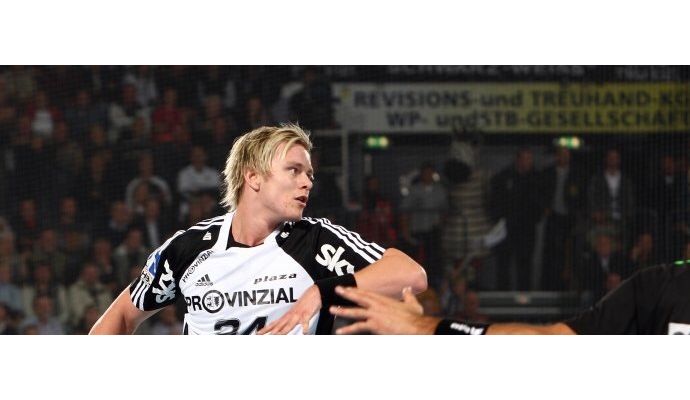 Photo: THW-handball.de.
In an interview with the German newspaper Kieler Nachrichten the head coach of THW Kiel, Alfred Gislason, calls Aron Palmarsson his "dream player."
Gislason tells, that he will do anything to bring the Icelandic playmaker back to Kiel. He calls Palmarsson his "absolute dream player", but think it'll be very hard to convience the Icelandic national player to come back to THW Kiel in the future.
Aron Palmarsson played in the famous German club from 2009 to 2015. Since 2015 he has played in the Hungarian top club Telekom Veszprem with great success.
The 26-year-old Icelandic playmaker started his career in the Icelandic club FH Hafnarfjördur.
You can see all the transfers of THW Kiel and Telekom Veszprem here.
Fact box:
Name: Aron Palmarsson
Date of birth: 19.07.1990
Nationality: Icelandic
Position: Playmaker
Height: 193 cm
National caps: 107 (416 goals)
Clubs:
1998–2009: FH Hafnarfjörður, Iceland
2009–2015 THW Kie, Germany
2015–?: Telekom Veszprém, Hungary